Porn Producers May Leave L.A. Over Condom Ordinance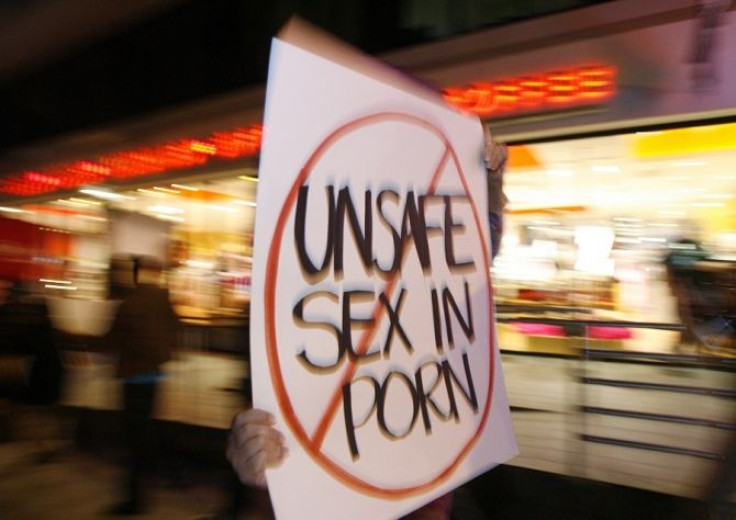 According to two of the industry's largest producers, Los Angeles may not be the porn capital of the U.S. for long.
On Tuesday, the Los Angeles City Council voted 9-1 to approve an ordinance that would deny film permits to producers who do not comply with a condom requirement, and now awaits approval from Mayor Antonio Villaraigosa.
"It's going to be interesting to see how in fact they do try to enforce it and who's going to fund it, and all of the time and effort they're going to spend," Steven Hirsch, co-founder and co-chairman of Los Angeles-based Vivid, one of the largest makers of erotic movies told the Associated Press. "Ultimately I think what they will find is people will just stop shooting in the city of Los Angeles, that's a given."
About 90 percent of U.S. porn films are produced in Los Angeles. It's an $8 billion industry.
Industry representatives argue they have safeguards in place, requiring actors to be tested for sexually transmitted diseases every 30 days. There hasn't been a case of HIV directly linked to the industry since 2004.
"The only thing that the city could potentially achieve is losing some film permit money and driving some productions away, but you can't actually compel an industry to create a product that the market doesn't want," said Christian Mann, general manager of Evil Angel, another of the industry's largest production companies.
Ged Kenslea, spokesman for the AIDS Healthcare Foundation, said filmmakers have ignored state health laws mandating the use of condoms when workers are exposed to blood-borne pathogens.
"Let's make one thing clear: Condom use on adult film sets is, and has been, the law in California under blood-borne pathogens regulations," said Kenslea. " This film permit ordinance that the city council approved today provides another enforcement mechanism to make sure that adult film producers are complying with existing California law."
Published by Medicaldaily.com