Post-Mortem MRI Scans for Babies Match Accuracy of Invasive Autopsies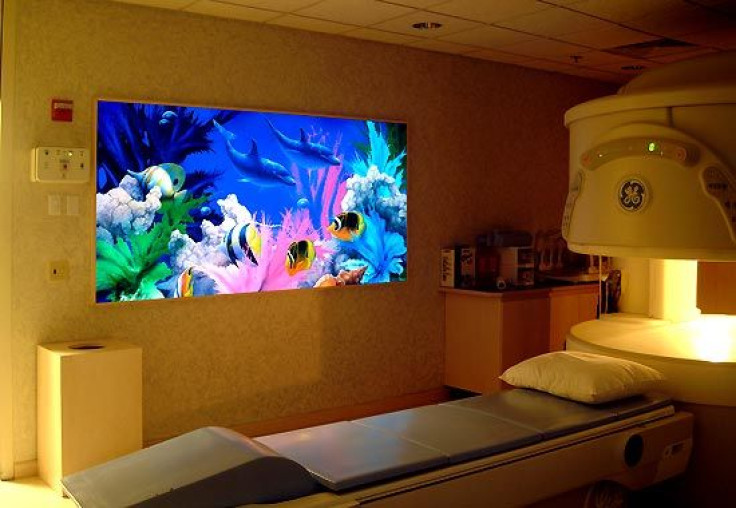 The loss of a child is tragic for bereaved parents, especially when the cause of death is uncertain.
A new study offers a sliver of comfort in such cases. Grieving parents can now be reasonably sure that a post-mortem MRI (magnetic resonance imaging) scan will accurately determine the cause of death of young children, saving them the pain that might come from subjecting their babies' bodies to conventional autopsies.
Dr. Sudhin Thayyil and Professor Andrew Taylor of the Great Ormond Street Hospital in London led what they say is the first large-scale study to compare the accuracy of MRI autopsies with that of conventional full autopsies in children.
Objecting to Invasive Autopsies
Though full autopsies are the gold standard for determining cause of death, parents are increasingly reluctant to consent to the invasive procedures for religious reasons or otherwise.
From 2000 to 2007, consent rates for fetal autopsies dropped from 55 percent to 45 percent in the United Kingdom, and from 28 percent to 21 percent for newborns.
In the United States, reports Reuters, parents are even less likely to agree to autopsies after their children die- part of a general decline in autopsy rates that the U.S. Department of Justice called "miserably low."
If minimally invasive autopsy techniques like MRI scans, which require no incisions or dissections, are as accurate as conventional autopsy methods, doctors hope that parents will come to accept them as an alternative.
"If we can find ways to continue to carry them out using less invasive methods, such as post-mortem MRI, we can boost our understanding of the many ways in which the body can go wrong," Taylor told Reuters.
Assessing Accuracy of MRI Autopsies
The study, published in the journal The Lancet, compared the results of MRI autopsies and full autopsies in 400 cases, including 277 fetuses and 123 babies and young children.
Analysis of all the results revealed that for fetuses and babies younger than one year, the MRI autopsy pinpointed the same cause of death as the conventional autopsy in 92 percent of the cases.
Imaging autopsies were especially accurate in detecting deaths from most brain, heart, and kidney abnormalities.
However, MRI autopsies were less effective among children between the ages of 1 and 16. In that group, they matched the cause of death determined by invasive autopsies in only about 54 percent of cases.
The researchers suggested that in the cases in which MRI was inaccurate, it was unable to detect infections like pneumonia and myocarditis, which are more common causes of death among older children.
"The next step is to establish rigorous criteria which would allow doctors to judge when a minimally invasive autopsy might be appropriate," said Thayyil and Taylor in a statement.
Many hospitals can provide the necessary radiology equipment for MRI, wrote the researchers in their paper, though less specialized ones may not be able to accommodate them.
In order to succeed, post-mortem MRI diagnostic programs need "clear performance standards, regular audits, physician training, and sufficient and stable funding to attract, train, and retain specialists and provide state-of-the-art resources for radiology and pathology," wrote Corinne Fligner and Manjiri Dighe of the University of Washington Medical Centre in Seattle in a comment linked to the study.
Engaging Grieving Parents
This study could pave the way for post-mortem MRIs being routinely offered as less invasive alternatives, or even as a first response in certain cases. Minimally invasive autopsies are not only as accurate in certain cases as conventional ones, but they may also be less expensive, write the researchers.
Even if some grieving parents still object to post-mortem examinations of any kind, the researchers hope that increasing availability of MRI autopsies will encourage more parents to consider them.
In addition to identifying why an individual died, autopsies are important because they "sometimes answer more detailed questions about recurrence risks, implications for other family members," and advance general research, said Thayyil and Taylor in their statement.
However, parents should not be coerced into making decisions about their dead children, wrote the researchers in the paper:
"Close engagement of parents is important in such a process, and contrary to popular belief, bereaved parents often view this involvement positively. Future studies should examine the clinical, psychological, epidemiological, and economic effect of minimally invasive autopsy."
Source:
S Thayyil, N J Sebire, L S Chitty, et al. Post-mortem MRI versus conventional autopsy in fetuses and children: a prospective validation study. The Lancet. 2013.
Published by Medicaldaily.com