Potato Contains More Nutrients, Vitamins and Minerals than Many 'Superfoods' Combined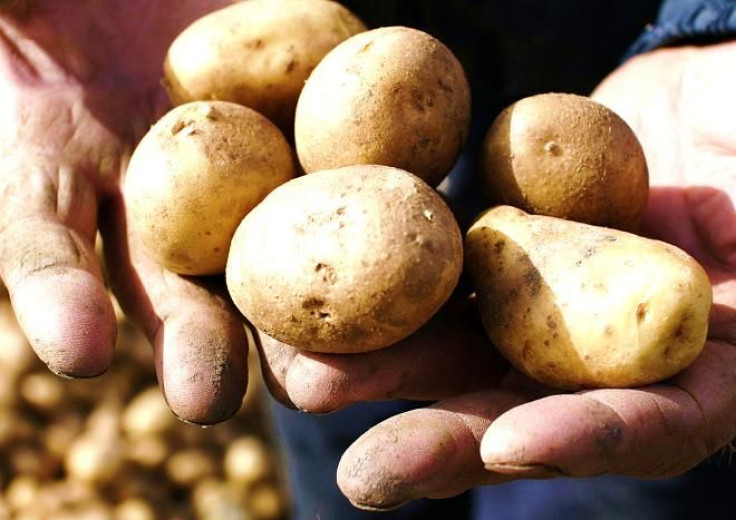 The potato, the root which is often avoided by dieters who consider it fattening, has actually been deemed by some researchers as a wonder food that has more vitamins minerals and nutrients than traditional 'superfoods' avocado, bananas, beetroot, broccoli and nuts combined.
Scientists say just one medium baked potato contains five-and-a-half times as much fiber as a banana, and more vitamin C than three avocados, according to the Daily Express.
Additionally, potatoes contain more of the mineral selenium, a trace mineral that merges with proteins to make selenoproteins, important antioxidant enzymes that protect the body from free radicals that can damage cells and lead to chronic diseases, than seed and nut products, like peanut butter.
Contrary to popular belief that eating potatoes will lead to weight gain, researchers found in a separate study conducted last year that eating this popular staple food not only doesn't put on weight, but can also lower blood pressure.
The latest study was conducted by Sigrid Gibson, an independent nutritionist and data analyst, on behalf of the Potato Council that developed a mobile phone app which compares nutrients in potatoes to other traditional superfoods.
Gibson analyzed the food intake records of 876 children and 948 adults who were part of the National Diet and Nutrition Survey program in the UK.
"Broccoli is a good source of folate [Vitamin B9] but the data shows potatoes provide more of this vitamin to the diet overall and also the important minerals iron and magnesium some children lack," Gibson said, according to UK newspaper.
"Similarly we think of bananas as being a good source of potassium, and they are, but potatoes make a more significant contribution in the diet," she added.
"It is important to have a wide variety of foods in your diet but sometimes our heads are turned by new things and we underestimate old favorites like potatoes and how they compare to other, often more expensive 'superfoods'," Sian Porter, the Potato Council's consultant dietitian, told the Daily Express.
Published by Medicaldaily.com