Pregnancy-Associated Cancer on the Rise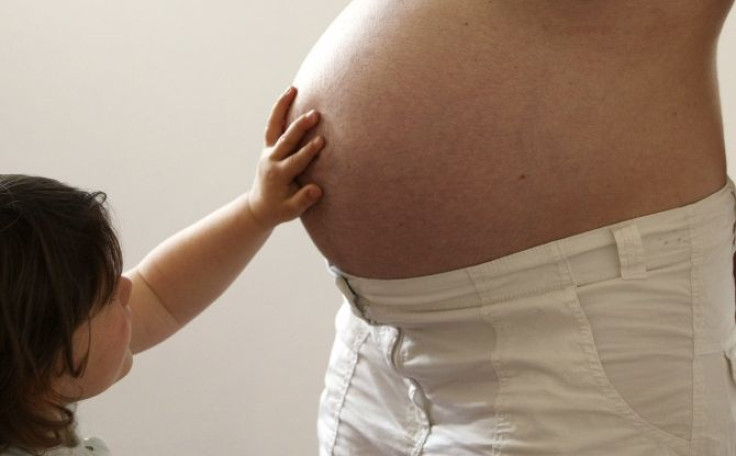 A study involving more than 1 million deliveries has shown that pregnancy-associated cancer is on the rise and this trend is mostly due to late motherhood and a higher rate of cancer detection.
More than 780,000 women participated in the study between 1994 and 2008. In all, there were around 1,309,501 maternities during the study period. The researchers compared women with pregnancy-associated cancer with women who did not have cancer.
Researchers found that the incidence rate of pregnancy-associated cancer rose from 112.3 in 1994 to 191.5 in 2008 per 100,000 maternities. Pregnancy-associated cancer is when the cancer is first detected a woman's pregnancy or within a year after delivery.
Pregnancy-associated cancer, according to MedlinePlus, is rare. Breast cancer, cervical cancer and melanoma are the most common types of cancer that may occur during pregnancy. A woman who has vaginal bleeding during pregnancy (non-menstrual) may have a gestational trophoblastic tumor.
Maternal age accounted for 14 percent of the increase in the incidence of cancers in pregnant women.
"This is a large study and looks at contemporary data. The trend for women to postpone childbearing has raised concerns about the incidence of cancer in pregnancy increasing," said Christine Roberts, professor from University of Sydney, New South Wales and co-author of the paper.
Other factors like better cancer detection methods are also associated with increase in the rates of pregnancy- associated cancers. Researchers say that the reasons for cancer may be present before pregnancy. However, hormonal changes during pregnancy may help tumor growth.
"Although maternal age was a strong risk factor for cancer, increasing maternal age explained only some of the increase in cancer incidence. Pregnancy increases women's interaction with health services and the possibility for diagnosis is therefore increased. Furthermore, pregnancy may actually influence tumor growth," Roberts added.
"Pregnancy is a time when a woman comes into contact with healthcare workers more frequently than normal and this may play a part in certain cancers being picked up more. The most common cancer was melanoma of the skin which it must be noted is more common in Australia than other countries," John Thorp, BJOG: An International Journal of Obstetrics and Gynaecology Deputy-Editor-in-Chief added.
The study was published in the BJOG: An International Journal of Obstetrics and Gynaecology.
Published by Medicaldaily.com