Pregnancy is the Leading Cause of Teen Death Worldwide, Report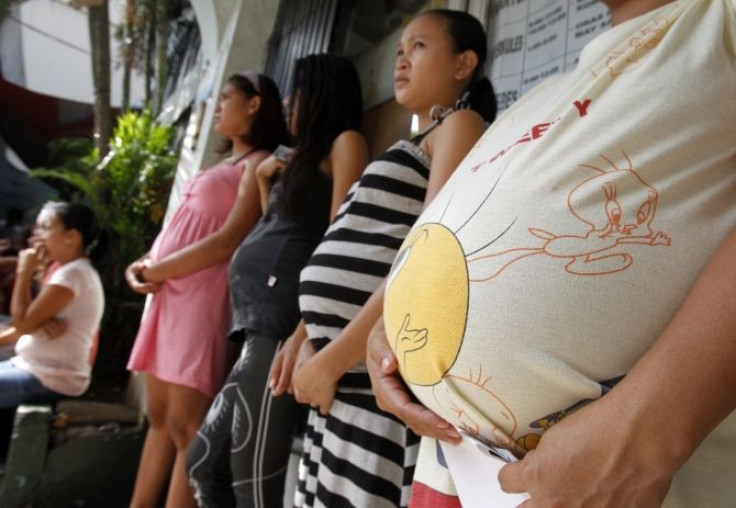 As many as one million teenage girls die or are seriously injured every year due to pregnancy, Save the Children says in a new report.
According to the report released by the agency, one in five girls around the world will have a child before their 18th birthday
"The issue of children having children -- and dying because their bodies are too immature to deliver the baby - is a global scandal," said Save the Children's Chief Executive, Justin Forsyth, AFP reports.
It's not just the mother who suffers from pregnancy-related complications; the child too is at an increased risk.
"This is a tragedy not just for those girls but also for their children: babies are 60 percent more likely to die if their mother is under 18," Forsyth said.
Recent report from Centers for Disease Control and Prevention (CDC) said that more girls in U.S use birth control measures than in the past, however, this doesn't happen in developing countries because contraceptive methods aren't as readily available.
According to a study, early pregnancy can result in infant malnutrition and even death. There are even reports of young girls in active labor who have to be told about what is happening to them.
UNICEF recommends that girls be kept at school as educated girls are less likely to marry early.
"We encourage families to let their daughters complete school and delay marriage since those early pregnancies can be a death sentence. Our report highlights the important role of health workers in providing contraception to help families space births and how more years of education can help delay marriage – both of which save children's lives," said Save the Children's President & CEO, Carolyn Miles, in a news release.
Programs launched in many countries to reduce maternal deaths have been successful in the past decade. Recent reports have said that fewer mothers are dying now than in the 1990's.
"The U.S. has been a leader in helping to cut by nearly half the number of children who die each year from preventable or treatable causes. We need to keep investing in programs that we know save children's lives," Miles said in a statement.
Published by Medicaldaily.com