Pregnancy at Older Age Decreases Chances of Getting Womb Related Cancer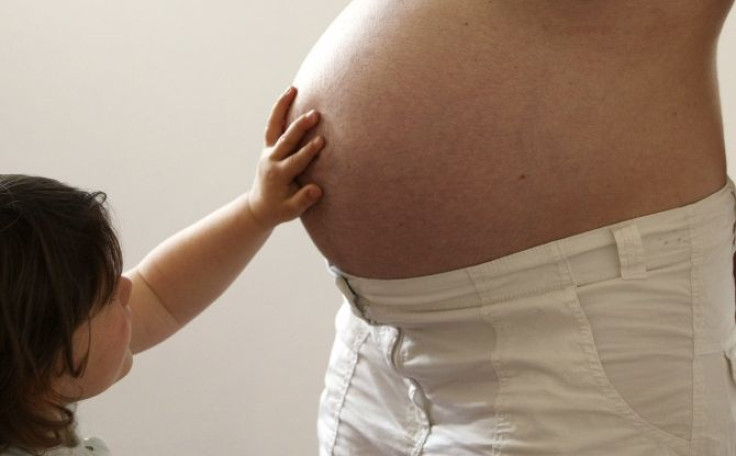 Women who give birth after 30 years of age are at lower risk of developing womb related cancer called endometrial cancer, a new study says.
Endometrial cancer is the most common type of uterine cancer and most women are diagnosed with this cancer at 60 or 70 years of age. Some of the risk factors for this cancer are infertility, diabetes, polycystic ovarian syndrome (PCOS), infrequent periods and starting menstruation before the age of 12.
The present study found that giving birth between the ages 35 and 39 reduces a woman's risk of developing this type of cancer by 32 percent compared to women who deliver their last babies before the age of 25.
"While childbearing at an older age previously has been associated with a lower risk of endometrial cancer, the size of this study definitively shows that late age at last birth is a significant protective factor after taking into account other factors known to influence the disease — body weight, number of kids and oral contraceptive use," said Veronica Setiawan, PhD, assistant professor of preventive medicine at the Keck School and lead author of the study.
The results of the present study are based on the analysis of past research done on endometrial cancer. In all, researchers examined data of nearly 8,680 women who were diagnosed with this cancer and another 16,562 control subjects.
"We found that the lower risk of endometrial cancer continued for older mothers across different age-at-diagnosis groups, including under 50, 50-59, 60-69, and over 70 — which shows that the protection persists for many years. Protection also did not vary by the two types of the disease: the more common Type 1, which we think is related to estrogen exposure; and the more rare, but more aggressive and deadly, Type 2, which have been thought to develop independent of hormones," said Setiawan.
According to estimates by American Cancer Society, about 47,130 new cases of endometrial cancer will be diagnosed and about 8,010 women will die from this cancer in the year 2012.
The cause of endometrial cancer is not known yet. Researchers in the present study say that protection from the cancer, especially for women who give birth after turning 30 may be because of many factors like having a healthy endometrium, exposure to hormone progesterone and shedding cells during pregnancy that may lead to cancer later.
"This study shows an important protective factor for endometrial cancer, and when the exact mechanism by which it protects women from getting the disease is known, it can help our understanding of how endometrial cancer develops and thus how to prevent it," said Setiawan.
The study is published in the American Journal of Epidemiology and was funded by the National Cancer Institute.
Published by Medicaldaily.com