Pregnant Model, Sarah Stage, Is 8 Months Into Her Pregnancy And Has A 6-Pack To Show For It
Sarah Stage is eight-and-a-half months pregnant with her first child, but you would never guess that just by looking at her. The pregnant model, fitness guru, and mommy blogger has garnered quite a bit of media attention after pictures surfaced of her sporting an incredibly trim six-pack where her baby bump should be. At 30 years old, Stage says a strict diet and regular exercise have helped make her ideal physique a reality even with another human growing inside of her.
Stage's 1.3 million followers on Instagram are split over whether or not she is jeopardizing the health of her child. Some even aspire to look just like the fit soon-to-be-mom when they become pregnant. Stage says her baby currently weighs in at 5 pounds. Celebrity moms Vanessa Lachey, Molly Sims, and Rachel Zoe even shared their thoughts on the pregnant model as well as their own experience with weight gain during pregnancy.
According to the American Pregnancy Association, weight gain is an inevitable part of pregnancy and is vital to the growth of the baby. The extra weight a woman gains during pregnancy serves as nourishment for the developing fetus and is also stored for breastfeeding. Expecting mothers who gain weight at a steady pace, as directed by their doctors, lower their risk for hemorrhoids, varicose veins, stretch marks, backache, fatigue, indigestion, and shortness of breath.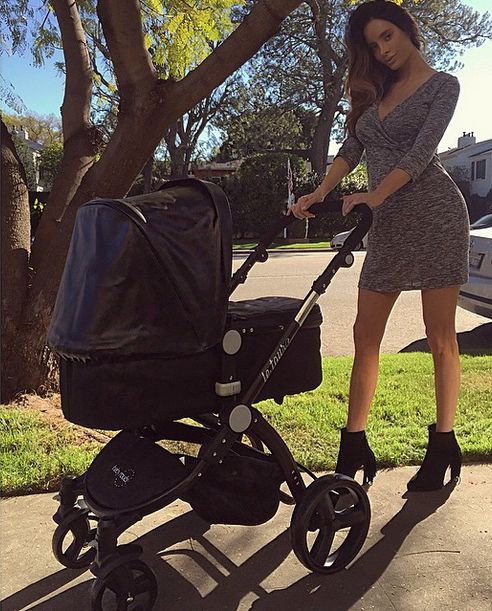 Published by Medicaldaily.com