Prenatal Exposure To Traffic Pollution May Cause Respiratory Infections In Young Children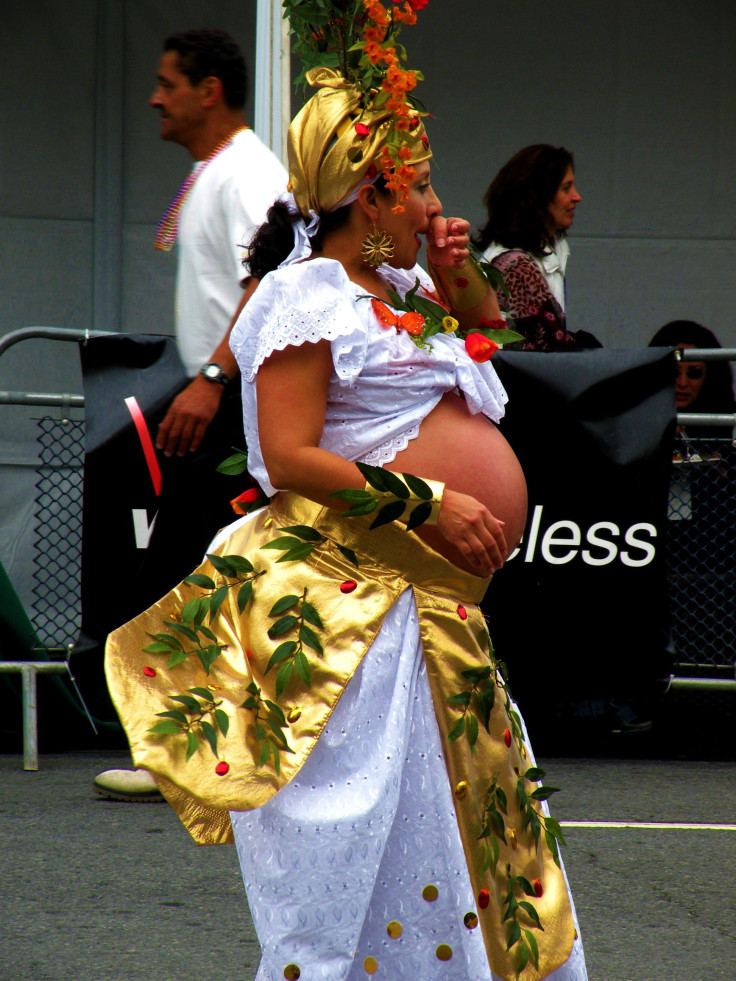 While neighborhoods featuring train stations or nightclubs may be among the worst places for families to live, those who reside near major roadways are exposed to a number of potential health problems, including more respiratory infections among young children.
A new study from researchers in Boston found a higher incidence of respiratory infections in kids living near major roadways and interstates, according to research presented this week at the American Thoracic Society's international conference in Philadelphia.
"The connection between in utero and early life cigarette smoke exposure and adverse infant respiratory outcomes is well-established, but the relation of prenatal ambient air pollution to risk of infant respiratory infection is less well-studied," Dr. Mary Rice, a pulmonary and critical care fellow at Massachusetts General Hospital and Beth Israel Deaconess Medical Center, told media. "Our study extends previous findings by showing that proximity to a major roadway during the prenatal period is associated with increased risk of subsequent respiratory infection in children."
By age three, 53.3 percent of the children studied had experienced at least one diagnosed respiratory infection, such as pneumonia, bronchiolitis, or croup. After adjusting for other risk factors for these ailments, investigators found that children whose mothers lived closer than 100 yards from a major roadway during pregnancy were 1.74 times as likely as others to contract such infections. Those living fairly close to major roads, between 100 and 200 yards, were 1.49 times as likely.
The study included 1,271 mother-and-child pairs from the first trimester of pregnancy between 1999 and 2002 in eastern Massachusetts, adjusting for sex, birth weight, maternal education, household income, neighborhood income, education, breastfeeding, daycare attendance, and exposure to smoking before and after birth.
Relatively few of the women lived near major roadways, however. In the study group, 6.4 percent lived closer than 100 yards to a major roadway, while another 6.5 percent lived within 100 to 200 yards. About a third of those studied lived 200 to 1,000 yards with slightly more than half living more than 1,000 yards from a major thoroughfare.
"In our study, living in close proximity to a major roadway during pregnancy was associated with an increased risk of respiratory infection in children, adding to the growing body of evidence linking exposure to traffic with adverse effects on health," Rice said. "Future research will need to clarify whether the apparent harmful postnatal effects of living close to a major road during pregnancy is due to air pollution from traffic or other exposures related to roads."
Researchers may next investigate whether black carbon indexes near major roadways in the Boston area are contributing to the higher rates of infections in young children and more frequent trips to the emergency room.
For more information about pediatric respiratory infections, visit the Centers for Disease Control and Prevention.
Source: Rice MB, Rifas-Shiman S, Litonjua AA, Oken E, Gillman MW, Mittleman MA, Gold D. Exposure To Traffic And Early Life Respiratory Infection: A Cohort Study,Category: 06.01 - Air Pollution: Epidemiology and Mechanisms (EOH). 2013.
Published by Medicaldaily.com