Preschoolers With Stutter Don't Suffer Socially And Emotionally In Long Term, Show Better Language Skills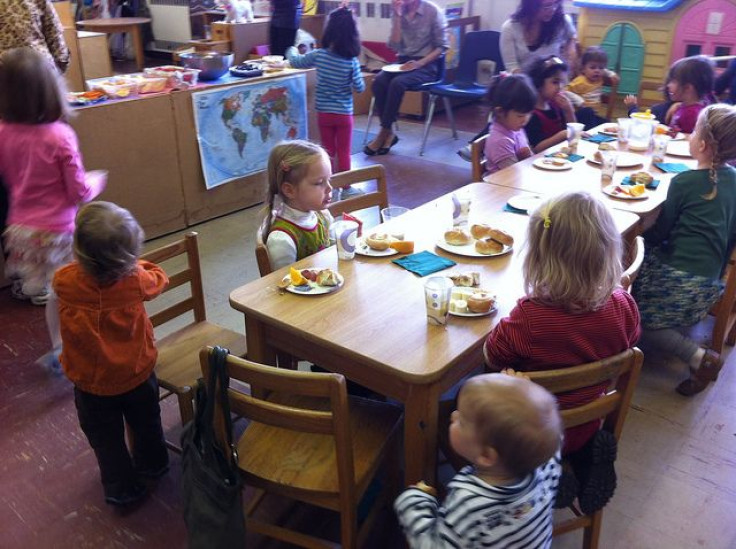 The rates of preschool stuttering may be twice as high as originally reported, but the long-term consequences are minimal, according to a new study.
Will other kids bully my child?... Is this a budding language disability?... These may just be a few of the concerns that race through parents' minds after their child develops a stutter. Despite this being nerve-wracking for parents, surprisingly little is known about the ultimate social and emotional outcomes for kids with a stutter.
To explore this facet of child development, researchers at the University of Melbourne followed a community of 2,000 infants for six years to see who developed a stutter and how they performed during the early years of grade school. The children were between eight and 10 months old when they and their families were recruited.
The investigation found 11 percent of children had a stutter by four years old, which was double the rate reported in previous studies. This was arguably due to the investigation tracking kids earlier in life, as most prior research looked at kids older than three years old.
The researchers examined the details within the lives of stutterers and non-stutterers to see if any predictive features were apparent. Interestingly, mothers who had completed high school were more likely to have a child with a stutter than those who dropped out. Being a twin or a boy was also linked to higher rates of stuttering.
Contrary to what might be expected, children with stutters went on to develop stronger language comprehension skills, which applied to both expressive and non-verbal skills, than those without stutters. Stutterers were just as social and did not exhibit more problems from temperament or emotional disability compared to their peers.
Surprisingly few stutterers recovered from the condition — only 6.3 percent — but this may have been due to the study commencing when the kids were six years old. Prior research has shown up to 70 percent of kids can recover without special training by the age of 16.
Speech clinics can yield similar rates in children with as little as four years of training, but the lead author Professor Sheena Reilly said parents could be happy in knowing that they can take a 'watch and wait' approach to their child's stuttering and it won't be causing harm to their child's language skills or social and emotional development.
"Treatment is effective but is intensive and expensive, this watchful recommendation would therefore help target allocation of scarce resources to the small number of children who do not resolve and experience adverse outcomes, secure in the knowledge that delaying treatment for a year or slightly longer has been shown not to compromise treatment efficacy," she concluded.
Source: Reilly S, Onslow M, Packman A, et al. Natural History of Stuttering to 4 Years of Age: A Prospective Community-Based Study. Pediatrics. 2013.
Published by Medicaldaily.com