Prescription Drug 'Abuse' By Doctors: Medicare Part D Trends Analyzed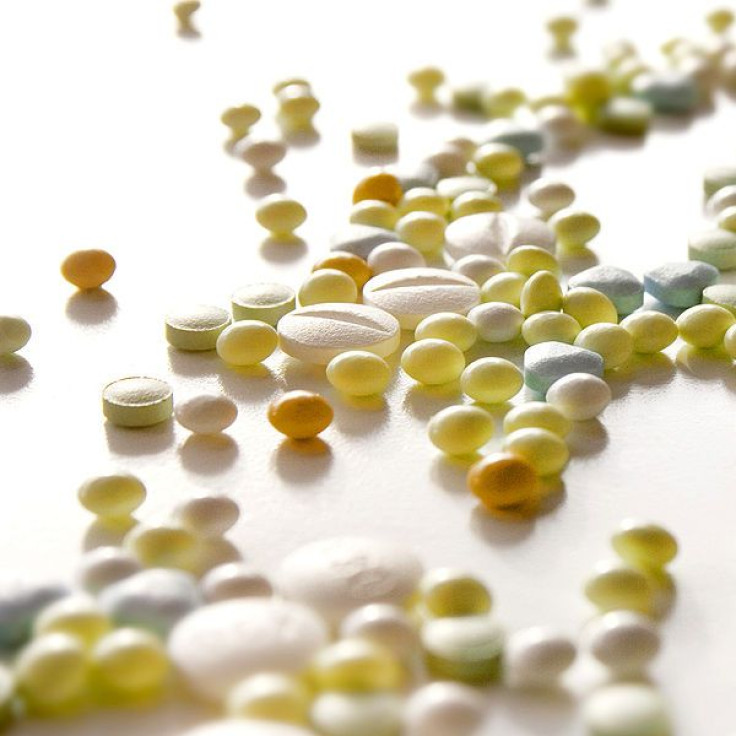 What drugs does your primary care physician habitually prescribe to patients?
A better question: do your doctors know whether the drugs they prescribe are the "best" or even in line with the recommendations of other doctors?
After graduating from medical school, many physicians are on their own. To discover what is best to prescribe, they sort through published clinical trials and various data for new drugs by themselves. Because they may be busy, the only information they receive may be from the drug companies themselves. An individual doctor, then, may not understand how she or he stacks up in terms of prescriptions compared to others.
Meanwhile, all of this information — the prescribing trends of individual as well as all doctors — is common knowledge for drug companies. In fact, pharmaceutical companies spend millions of dollars buying records of prescription trends from companies that purchase raw data from pharmacies and then assemble, format, and tailor the data for the drug manufacturers. The pharmaceutical companies then use this customized information to create sales pitches and "target market" their products to doctors and institutions.
When ProPublica, an independent, investigative newsroom, tried to purchase the records from the companies that routinely supply them to drug manufacturers, they were told 'no,' they couldn't have them.
So ProPublica chose another route.
Medicare
Medicare is the federal health insurance program for people who are 65 or older, certain younger people with disabilities, and people with end-stage renal disease (permanent kidney failure requiring dialysis or a transplant, sometimes called ESRD). To get Medicare prescription drug coverage, an individual must join a plan run by either an insurance company or another private company approved by Medicare or Medicare itself. Some people already have drug coverage; for example, they may have benefits from a current or former employer or union. Medicare's plan, Part D, is an optional program that provides insurance to help individuals pay for prescription drugs. Those who select to have the coverage pay a monthly premium.
Significantly, Medicare accounts for one out of every four prescriptions written annually as it provides drug coverage to 32 million seniors as well as the disabled.
In its efforts to gain access to prescription drug trends, ProPublica turned to Medicare. They filed an official Freedom of Information Act request for prescribing data and eventually were given a list of the drugs prescribed by health professionals to enrollees in Medicare's Part D program. Although they didn't gain access to patient names or medical records, ProPublica discovered what hundreds of physicians across the country were prescribing.
Findings
ProPublica's examination of Part D data obtained from the Centers for Medicare and Medicaid Services (CMS) for the years 2007 through 2010 showed that "in many cases, Medicare failed to act against providers who have been suspended or disciplined by other regulatory authorities," wrote the ProPublica journalists in a story co-published with The Washington Post. "Doctors barred by state Medicaid programs for questionable prescribing remain able to dole out the same drugs under Medicare. So can dozens of practitioners who have been criminally charged or convicted for problem prescribing, or who have been disciplined by state medical boards."
To allow anyone to search for individual providers and see which drugs they habitually prescribe, ProPublica created an online tool called Prescriber Checkup in May 2013. The data used in the online tool includes 1.1 billion prescriptions, including refills, written by 1.7 million doctors, nurses, and other providers during 2010. From this raw data, ProPublica created a database that lists 350,000 prescribers who wrote 50 or more prescriptions for at least one drug that year.
The data does not include prescriptions that were written during hospital or short-skilled nursing home stays because those are paid for under different parts of Medicare. In cases where a provider wrote 10 or fewer prescriptions for a specific drug, CMS removed some information to protect patient privacy.
About 70 providers, ProPublica found, dispensed more than 50,000 prescriptions (and refills) in 2010 each, averaging at least 137 a day. "A few had high tallies because they work in institutional settings, such as nursing homes, or operate busy clinics," states the story in The Washington Post. "In other cases, doctors said they think the prescriptions of their colleagues were attributed to them. They acknowledged in interviews that their numbers should have sparked questions."
Results
A hugely positive outcome of ProPublica's creation of the Prescriber Checkup is that the Department of Health and Human Services (HHS) has become aware of the potential for abuse and has begun to examine its own information. In June, the inspector general of that department published a report, noting that "over 700 general-care physicians had questionable prescribing patterns.... For example, many of these physicians prescribed extremely high numbers of prescriptions per beneficiary, which may indicate that these prescriptions are medically unnecessary. Moreover, more than half of the 736 general-care physicians with questionable prescribing patterns ordered extremely high percentages of Schedule II or III drugs, which have potential for addiction and abuse."
This report from HHS then recommends increased oversight of Part D, provision of education and training for prescribers, and follow-up on prescribers with questionable prescribing patterns.
Source: Levinson DR. Prescribers with questionable patterns in medicare part d. The Department of Health and Human Services. 2013.
Published by Medicaldaily.com