Prescription Drug Overdose Deaths A Growing Epidemic, Especially Among Middle-Aged Women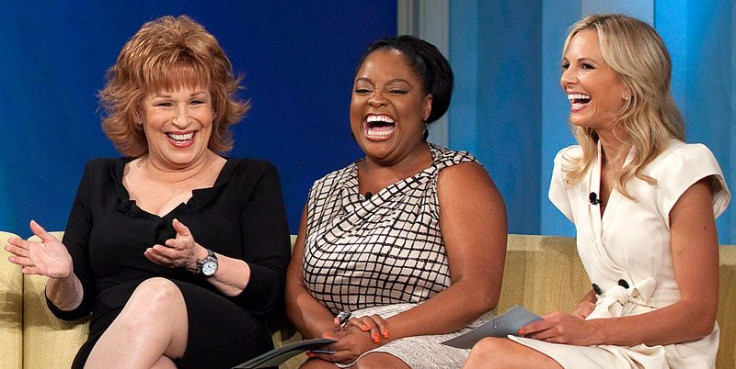 About 18 women die from prescription drug overdose every single day in the United States. In what has been described as a "growing epidemic," women between the ages of 45 and 54 are at the highest risk for overdose.
According to the Centers for Disease Control and Prevention (CDC), close to 48,000 women died of prescription painkiller overdoses between 1999 and 2010. In general, men still die from overdoses more often than women, but the rate at which the gap between men and women is closing is alarming. The rate of female overdose deaths increased 400 percent in a little over a decade, compared to 265 percent in men.
"It's a serious health problem and it's getting worse rapidly," said CDC director Dr. Thomas Frieden.
In 2010 alone, nearly one million women went to the emergency room for drug misuse or abuse. White women, American Indian women, and Alaska native women are at highest risk of dying from prescription drug overdose. Women between the ages of 25 and 54 are most likely to go to the emergency room for prescription drug misuse, but middle-aged women (between the ages of 45 and 54) are most likely to die from prescription drug overdose.
"I find these numbers extremely troubling, though not especially surprising," said Susan Foster, the vice president and director of policy research and analysis for CASA Columbia.
Experts say that there are several things that contribute to the growing epidemic. The CDC's report suggests that doctors are prescribing drugs more often than they did in the past. According to ABC News, more than 70 percent of prescription drug abusers get the medications from friends and relatives. Five percent of those surveyed said they got the medications from drug dealers or online. The combination of health professionals overprescribing and the drugs being more readily available proves to be deadly for many Americans.
"We live in a pill for every ill society, and prescription drugs are just one aspect of the overall addiction problem we have in this country," said Foster.
The CDC does offer a few suggestions to begin bringing down the rate of overdose deaths. First, the agency notes that the government is tracking overdose trends in order to better understand the epidemic. Officials are also hoping to improve access to substance abuse treatment through the Affordable Care Act.
Health care providers can make sure that they pay extra attention in discussing pain treatment options, without jumping straight to pills. Doctors should also make sure to screen their patients for past substance abuse and mental health issues. And women should make sure that they discuss all of the drugs they are taking, making sure that they are not mixing drugs that do not belong together.
If you think you may have a substance abuse problem, get help. The CDC offers tips at 1-800-662- HELP where you can decide whether you have a problem and find resources to help you beat it.
Published by Medicaldaily.com