The President-Elect's Healthcare Plans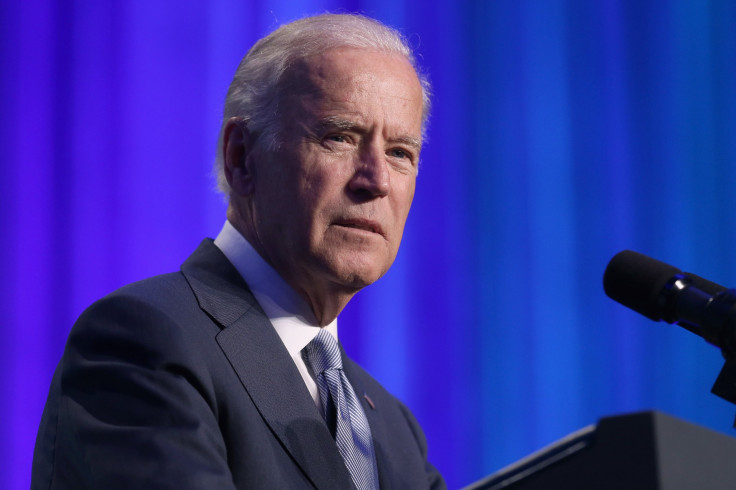 So now that we have a new president-elect, what can we expect from Joe Biden and his team with regard to health care?
Candidate Joe Biden made clear his first priority as president would be addressing the health and economic crisis created by the COVID-19 pandemic.
But as president, Biden will almost certainly turn his attention to an issue that was a hallmark of the Barack Obama administration and played an important role in the 2020 election: health care.
Throughout the campaign, Biden said he would build on the infrastructure of the Affordable Care Act rather than start from scratch with an all-new health-care plan.
How much of that infrastructure will remain come January hinges on a case now before the U.S. Supreme Court known as California v. Texas. The case questions whether the ACA can stand now that the individual mandate penalty has been eliminated. Oral arguments in that case are expected to be heard before the U.S. Supreme Court this month.
In October 2017 President Trump used an executive order to countermand Obamacare. However, these early efforts to upend Obamacare either did not make it past the courts, were criticized because they favored employer over employee, or strived to bypass existing ACA regulations regarding coverage of pre-existing conditions.
Mr. Biden can certainly revoke these orders. And, he could issue his own to restore provisions to the ACA coverage.
The steps Mr. Biden could take to reverse Trump-era restrictions include:
extending the open enrollment period back to 90 days;
adopting new special enrollment periods;
eliminating the "double billing" rule for abortion services;
addressing broad exemptions to the contraceptive mandate; and
curbing state options for selecting a new essential health benefits package.
But he will still need to work with the Senate and House regardless of what type of legislation is under consideration. And right now, the Senate is awaiting the results of four Senate seats. The Republicans have a slim, two-seat margin. And the House is awaiting the results of about 25 seats. Right now, the Democrats are ahead, 409 to 435.
Vox reports that the centerpiece of the Biden plan would be to provide healthcare insurance to those who want it, through the existing Obamacare marketplaces. This new insurance also would cover those people denied coverage, about 4.4 million people, who live in states that would not expand their state-run Medicaid programs. The Kaiser Family Foundation lists 14 states that refused to expand their programs.
The presumptive 46 th president also has proposed further health-care policy changes that he asserts would increase access and decrease costs. Those include:
A public insurance option. Mr. Biden has proposed providing a public health insurance option like Medicare. According to his campaign documents, this option would provide an opportunity for individuals to negotiate prices with providers.
Medicaid expansion. Biden has made expanding coverage for low-income people a priority, particularly in the 14 states that have not offered residents expanded Medicaid eligibility through the ACA.
Mr. Biden has proposed offering premium-free access to the public option for eligible residents of those states, which his campaign estimates number some 4.9 million.
Expanding tax credits. The President-elect has proposed additional and more generous tax credits that he says would enable more families to purchase more generous insurance plans.
Curtailing "surprise billing." Mr. Biden proposes to bar health care providers from charging patients out-of-network rates when the patient doesn't have control over the provider they see – as can happen while a person is in the hospital and receiving care from multiple providers.
According to gov.track.gov, Mr. Biden was the primary sponsor of 42 enacted bills during his years in the Senate, from 2003 to 2008. Again, according to the site, 42 bills are a respectable number; few bills, the site says, ever make it to a president's desk. And during those years, the Democrats did not always have control. So he obviously had to cross the aisle from time to time, and did so successfully.
That said, a Biden administration will have its hands full simply reversing Trump administration curbs on the ACA. It remains to be seen whether Mr. Biden will have the legislative support he likely will need to significantly expand and strengthen the Affordable Care Act.
Published by Medicaldaily.com