Pricey Sovaldi Ends Up Being Cost-Effective Hep C Treatment For Prisoners: A Bitter Pill To Swallow?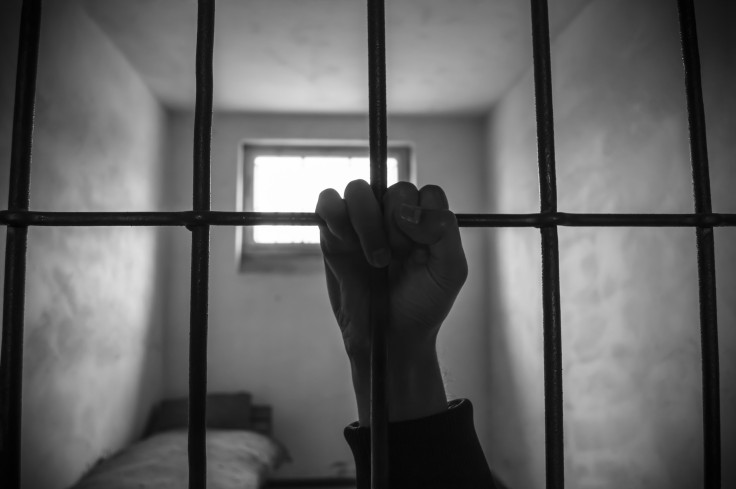 According to the U.S. Department of Agriculture, during 2012 nearly one in seven households in the United States was food insecure — having uncertain or limited access to adequate food. When much of the country continues to suffer the devastating effects of the recession, what could be more controversial than spending exorbitant amounts of tax payers' money on the health care of prison inmates?
This, though, is a current reality with most states' correctional health care budgets increasing substantially between 2001 and 2008, the most recent statistical year. Now, a new study adds to this discussion of spending on prisoners instead of others when resources, clearly, are limited. The study finds treating hepatitis C infected prison inmates with Sovaldi, which costs more than $84,000 for 12 weeks of treatment, is cost-effective compared with other treatments approved by the Food and Drug Administration (FDA).
Hepatitis C and Sovaldi
Hepatitis C, a contagious liver disease, ranges in severity from a mild illness lasting just a few weeks to a chronic, lifelong illness. The hepatitis C virus (HCV) infects liver cells, and in chronic cases, symptoms may result in liver damage, liver failure, liver cancer, or even death. An estimated 3.2 million Americans have chronic infections, according to the Centers for Disease Control and Prevention, yet many of those who are infected may never have been tested and, because they show no symptoms, will only discover the disease when it is advanced. Sovaldi, which was approved by the FDA just last year, is considered a life-altering treatment because, when used in combination with other therapies, it has a higher cure rate — 90 percent compared to 65 percent to 75 percent rates for other regimens — plus an exceedingly shorter 12-week course of therapy. Yet, treatment is exhorbitant, topping out at $100,000 in most cases when the necessary additional medications are factored into the plan.
The current study, conducted by Stanford University researchers and funded by the National Institutes of Health, compared three treatment options for select prisoners: either no treatment, or a standard two-drug therapy, or a three-drug therapy with either Sovaldi (sofosbuvir) or Victrelis (boceprevir), another drug with a lower cure rate than Sovaldi. Then, the researchers measured the results of each treatment in quality-adjusted life years, or QALYs. (An intervention that adds an additional year of optimal health to a patient's life equals one QALY.) Compared with no treatment (at no cost), treatment with Sovaldi yielded an additional 2.1 QALYs at an additional cost of $54,000.
So, while the upfront costs of paying for Sovaldi may be steep, the truth is taxpayer-supported programs, such as Medicaid, could pay out even more to treat the complications of untreated or uncured chronic hepatitis C, such as liver failure, in the prison population.
Primarily, HCV is spread through contact with the blood of an infected person. In particular, prison inmates risk an HCV infection whenever they share needles to inject drugs or to get tattoos. This suggests they are at high risk of becoming reinfected once cured.
A report from the State Health Care Spending Project finds state spending on prisoner health care surged in 42 states, with correctional health care spending increasing, on average, by 52 percent between 2001 to 2008. In 10 states, researchers found prison health expenditures grew 90 percent or more, while per-inmate spending rose, on average by 28 percent, in 35 of the 44 states. Researchers say this is a result, in part, of an aging prison population.
It is the constitutional right of prisoners to adequate medical attention. However, is the thought of the incarcerated receiving better treatment than many Americans too bitter a pill to swallow?
Because of the high cost of treatment with Sovaldi, insurance companies as well as Medicare have balked in some instances, either not wishing to cover patients at all or prioritizing those who may receive the drug, according to the Boston Globe. Gilead Sciences argues their drug is not just treatment for hepatitis C but a cure, and so the high price tag is worth it, especially when compared to the potential costs of treating liver failure.
Source: Liu S, Watcha D, Holodniy M, Goldhaber-Fiebert J. Sofosbuvir-Based Treatment Regimens for Chronic, Genotype 1 Hepatitis C Virus Infection in U.S. Incarcerated Populations: A Cost-Effectiveness Analysis. Annals of Internal Medicine. 2014.
Published by Medicaldaily.com