Princeton Begins Meningitis B Vaccinations In Hopes Of Halting Outbreak; Uses Vaccine Not Yet Approved In US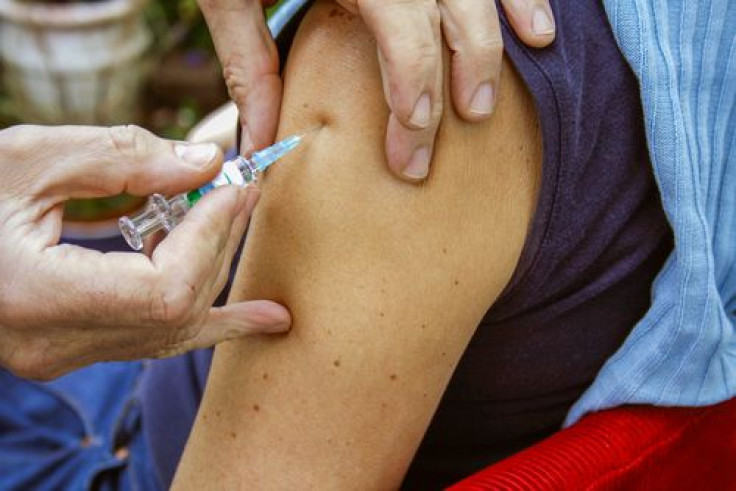 Princeton University received approval from the Centers for Disease Control and Prevention (CDC) to begin administering the type B meningitis vaccine, Bexsero, to all of its students on Monday. The approval comes after several meningitis cases have emerged throughout the country — Princeton's outbreak left seven students and one student advisor ill since March.
Made by the Swiss drug maker Novartis, Bexsero is still making its way through the approval process in the U.S. but is currently available in Canada, Australia, and throughout Europe. It protects against Neisseria meningitidis bacteria serogroup (strain) B, one of the most common serogroups to cause meningococcal disease. Current vaccines that university students are required to take only protect against serogroups C and Y, according to the CDC.
On Monday afternoon, undergraduate and graduate students living in dorms, as well as other university community members were encouraged to get the voluntary vaccine, and many lined up for it, according to USA Today. Those who take the vaccine will get two separate doses: the initial one and another one in February. Despite these precautionary measures, the CDC warned that the outbreak could still worsen.
The contagious disease thrives in close-quartered environments where people are likely to share respiratory or throat secretions, such as saliva. This makes college campuses, where students are likely to share drinking cups and dorm room appliances, the perfect grounds for spreading. Because of this, Princeton has made efforts to curb any actions that would worsen the outbreak. In September, university officials passed out 5,000 red cups with the message, "Mine, Not Yours," in order to spread awareness of the dangers of drinking from one-another's cups. It can also spread through coughs, kissing, and other kinds of lengthy contact.
Meningitis causes swelling in the meninges — the protective membranes — that cover the brain and spinal cord. Infection usually leads to the sudden onset of fever, headache, and stiff neck, but symptoms can also include nausea, vomiting, sensitivity to light, and altered mental states. In more severe cases, infection could spread to the bloodstream, known as septicemia, at which point organ damage, amputation of limbs, and death become possible.
Bexsero was approved for use only on the Princeton University campus, even though three other universities across the country have also reported meningitis cases. Among two of the three however, one has treated the cases, while the other has found that the serogroup is similar but not the same. The third, Monmouth University, which is also in New Jersey, reported only one case of the disease.
Published by Medicaldaily.com