'Pro-Ana' Bracelets Allow Girls To Express Their Anorexic 'Pride'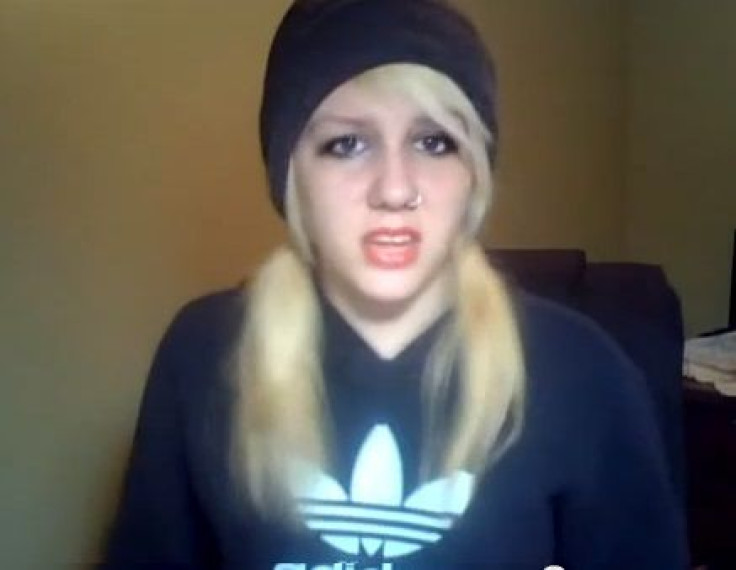 Anorexia nervosa may be singular among serious diseases in attracting a strong online fan base intentionally shaping the pathogenesis that might someday kill them.
A report by the Priory Group finds a plethora of commercial websites profiting from the delivery of propaganda known online as "thinspiration" or "pro-ana." By contrast, breast cancer draws decidedly fewer fans, with most of the pink-shirted hordes clearly opposed to the deadly disease.
Although online sales of appetite suppressors and other diet pills are old news, the number of sites promoting weight-loss behaviors associated with anorexia has grown substantially. "Thinspiration is content that promotes weight loss but often in a way that actively glorifies eating disordered behavior and thoughts," Claire Mysko, spokesperson for the National Eating Disorders Association, told CBC. "We have heard from a lot of young people who are on these sites and get tips and quotes and are exposed to images that really trigger very dangerous eating disordered behavior."
Among the most egregious, according to the report, is "Ana Boot Camp," a site promoting dieting and weight-loss with images depicting emaciated women suffering from anorexia and bulimia nervosa. The site even borrows the iconic rubber wristband worn by do-gooders promoting the fight against other diseases, such as the yellow band for cancer research. Now, pro-ana fans may wear a red bracelet as a statement supporting the brain disease they hope to advance, for themselves and for others.
One site launches into a cliched sales pitch for those potentially susceptible to eating disorders. "So you want to become an anorexic but don't know where to start?" the site leads. "I was in this position a few years ago. ... How can I survive without eating was what I thought to myself. ... How can a person become anorexic if they cannot stop being hungry [sic]."
Below is a YouTube clip of the pro-ana vlogger "Wicked Little Witch," offering practical advice and words of wisdom to the like-minded.
Published by Medicaldaily.com