Pro Football Legend Al Davis Dies at 82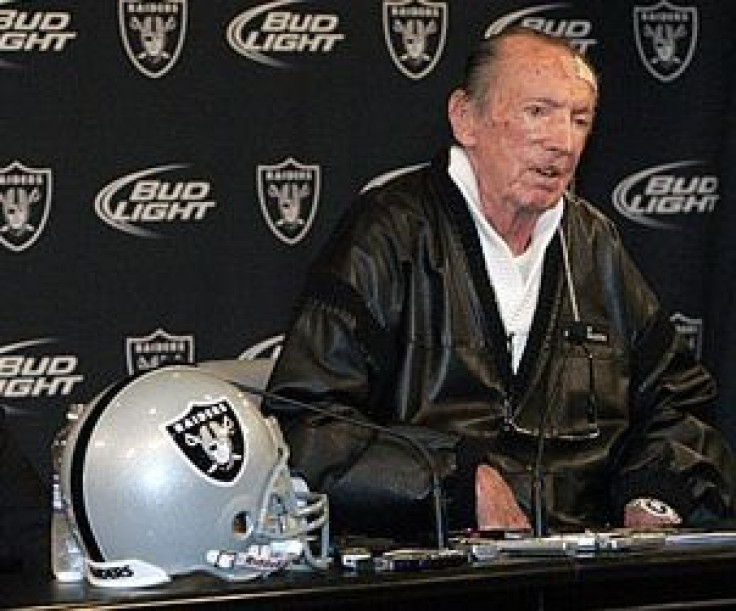 Al Davis, the longtime owner of the NFL's Raiders, who won the Super Bowl three times during his career with the team,died on Saturday, his team said.
The Raiders' website said a statement would be issued later in the day. No cause of death was immediately released
Davis was born on July 4, 1929 in Brockton, Mass. and moved at an early age to Brooklyn, N.Y. the team noted on its website.
His coaching career began in 1950 as a line coach at Adelphi College in New York. He was a staff member of the NFL's Baltimore Colts in 1954, and later was a line coach at the University of Southern California.
Davis started his career with the Raiders in 1963 as the coach and general manager of the team.
After a stint as the commissioner of the American Football League starting in 1966, he bought a small stake in the Raiders and became a general partner.
In 1972, Davis became the managing general partner of the team and in 1976 became the team's sole manager. Eventually he became an owner-managing partner.
He was voted into the Pro Football Hall of Fame in 1992.
His teams won Super Bowls in 1977, 1981, an 1984
Published by Medicaldaily.com