Pro-Marijuana Ads On Hulu: NC Politician, Sean Haugh, Goes All In For Pot Legalization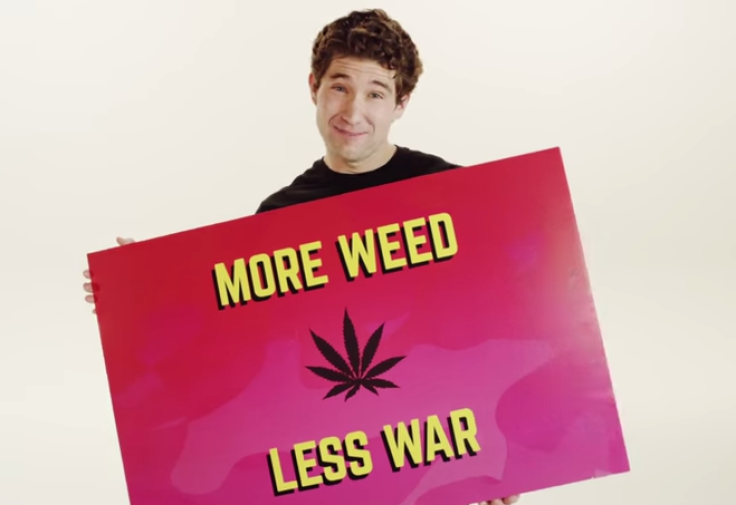 With the upcoming "Smoke The Vote," 2014 election in which Oregon, Alaska, and the District of Columbia will vote for the legalization of recreational marijuana, and Florida for the legalization of medical marijuana, the debate between cannabis critics and marijuana activists is heating up all over the United States. Sean Haugh, Libertarian candidate for the U.S. Senate in North Carolina, is not leaving any gray area when it comes to his stance on marijuana legalization.
Shown in a series of outlandish advertisements featured on Hulu, Haugh has one very simple message for the voters in North Carolina, "More Weed, Less War." Haugh, a full-time pizza deliveryman up until a little over a year ago, even takes shots at current North Carolina U.S. Sen. Kay Hagan and her alleged pro-war agenda. Political experts in North Carolina say Haugh's pro-weed stance is simply a ploy to win over young voters.
"The ads looked very homespun, and only really got my attention because the message of the first one was 'Get Haugh, Get High,' with young people holding up pictures of marijuana while wearing tie-dyes and Bob Marley T-Shirts, which seemed a little outlandish even for a Libertarian candidate," wrote North Carolina politics blogger Matt Phillippi.
Published by Medicaldaily.com