Our Top Pick For Chapped Lips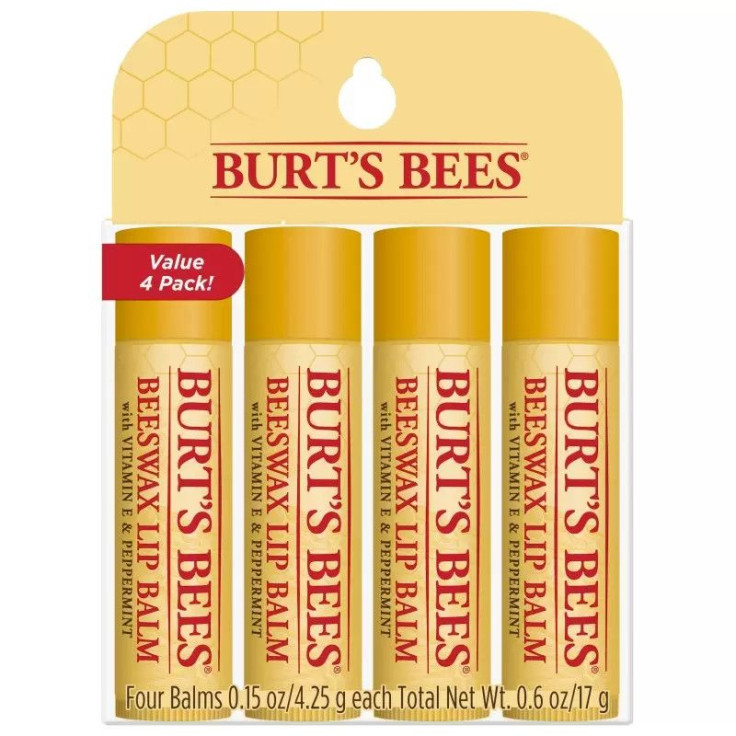 What's worse than chapped lips? Dry and uncomfortable, chapped lips can even lead to split lips. Unfortunately, lips are primed to be chapped. Lips do not have sweat glands and if your salivary glands are running dry, then dry lips might be right around the corner.
Thankfully, we've found a solution in the form of lip balms; no doubt you have a few scattered in your room, junk drawer or handbag, but why not get the best?
How about Burt's Bees 100% Natural Moisturizing Lip Balm?
Burt's Bees lip balm has been preventing chapped lips since 1991, and is made with Vitamin E, and natural bee's wax. It contains no parabens, phthalates, petrolatum or sodium lauryl sulfate, and is made from a blend of bee's wax and coconut oil with peppermint and rosemary.
Burt's Bees is even part of Terracycle, so empty lip balms can be shipped back and turned into something new. With over ten flavors to choose from, everything from original to vanilla bean, honey, or watermelon, there's a lip balm for everyone.
Burt's Bees balm has a 4.8 out of 5 star rating on Amazon and over 65,000 reviews. It's that good. There are others who call it the "holy grail" of lip balms, able to refresh your lips while still letting air get through. Users also praise it for its "balm-y" feel, saying that while other products feel glossy, this one just works like a charm.
Because of this, it's only proper that this receives our top recommendation as far as lip care goes. In fact, chances are, you already have one in your purse.
Medically reviewed by Yvonne Stolworthy, MSN, RN
Published by Medicaldaily.com