Prostate Cancer Awareness Month: One Man's Journey Raises Awareness From Receiving Diagnosis To Finding Support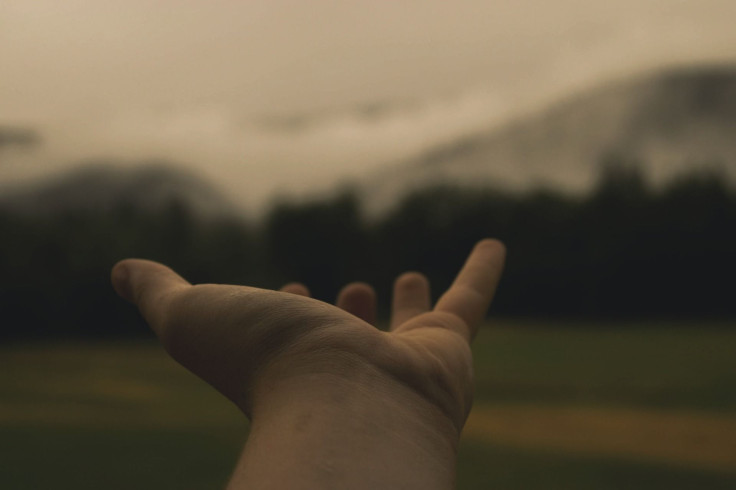 You may have heard the phrase, "life begins at 40." I turned 40 in 2003 and remember thinking the complete opposite. My health was beginning to decline and a few years later, it felt like the beginning of the end. That's because doctors informed me I had less than five years to live.
I experienced intense back pain for months and when I saw blood in my urine, I knew something was definitely wrong. After hearing about my symptoms, my healthcare team ran a number of tests including a lung x-ray, which showed dozens of lesions on my lungs. My journey with prostate cancer began with a solitary pulmonary nodule, a small rounded dark spot less than three centimeters wide on my lungs. At 42 years old, on June 6th 2006, I was diagnosed with metastatic prostate cancer.
For the first full year, I battled cancer alone. My parents, children, and wife, and even for a time, grandparents, were all "there for me" but I felt isolated in my attempts to cope with the diagnosis. All of my family members care about me and would have done anything for me at any time. Still, I was alone. For me it is extremely difficult to talk about terminal illness with my loved ones because it becomes too emotional and lots of tears are involved. It is challenging to talk to your wife when you are worried that you will never have a libido again. It is hard to talk about the "what ifs" to your children who fall apart for days after the conversation. Separate from the emotional aspect, it's tough to connect with people who don't know what it feels like to be terminally ill.
How I Found Support Groups:
As many of us do when first diagnosed, I turned to the internet for answers. However, the results of my query made me feel like I should already be dead. During a never ending graveyard shift at work I kept digging and hoping to find a more positive prognosis from the internet and luckily stumbled upon a website called HealingWell.com. After finally seeing optimistic information on my diagnosis, I decided to sign up as a member.
My battle with cancer changed that morning. I finally found a place where everyone understood the journey I was on. It's a community where we all shared the same fears and faced the same demons, where I could openly vent or rant without judgment, and share my dreams or struggles without worrying about my loved ones having a breakdown. I discovered a group of strangers whom over the years have become as close as family.
Types of Support Groups:
There are a number of helpful online resources and nonprofit organizations where patients and family members can turn to throughout their journey. One of those is MyProstateCancerRoadmap.com – the site explores the complexities of diagnosing, treating and living with advanced prostate cancer. It also features a section called Viewpoints from the Road where you can find articles informed by actual prostate cancer patients and caregivers. It was created by Janssen Biotech, Inc. in collaboration with Prostate Conditions Education Council (PCEC), the Prostate Cancer Research Institute (PCRI), the Prostate Health Education Network (PHEN), Us TOO International Prostate Cancer Education & Support Network (Us TOO), and ZERO - The End of Prostate Cancer (ZERO).
In addition, there are also telephone and face-to-face support groups that can be found at CancerCare.org. It's easy for your mind to trick you into thinking you are alone — attending support group meetings virtually or in person will help assure you that you aren't.
Paying It Forward:
Prostate cancer support groups have and continue to be an instrumental part of my story. Without these groups, I would not be where I am today. I've connected with a number of inspiring men who have been able to empathize with me every step of the way and helped turn my attitude and outlook on life around. Since I turned to support groups for help, I have become an active member, participating in support groups, writing my blog, and traveling to prostate cancer conferences. This allows me to give back to a community that has given so much to me.
Taking the time for personal reflection can be just as rewarding as connecting with others going through similar challenges. In May of 2013, I started my blog Living with Prostate cancer with an apologetic post that reads, "I was told I should write this down. I am not a writer so I must apologize now. I have terminal stage 4 prostate cancer."
In the three years since I published that first post I have covered anything and everything from family vacations to experiences with my healthcare team. I started blogging because I was told it would help me cope, but I continue to post because it brings me immense relief and joy. Reflecting on my day-to-day life reminds me of all that I have to be grateful for, as well as charges me to keep pushing forward. I even recently had the chance to share my story and experiences with prostate cancer support groups leaders across the country at the 2016 PCRI Conference.
Years ago, when I was searching the web I felt lost and alone. Since then, as I've discovered such wonderful communities both online and off, I know that I have a group of men behind me rooting for me as I battle this disease.
Bio:
Todd Seals is 42 years-old and lives in Skamania County, W.A. (near Mount St. Helens) with his wife Amanda and his daughter Michaela. On his free time he enjoys water skiing, going out on his boat, fishing, and riding his snowmobile.
Published by Medicaldaily.com