Prostate Cancer Diagnosis Improved Thanks To Fusion MRI Scans; Standard Biopsy Misses 30% Of High-Risk Cases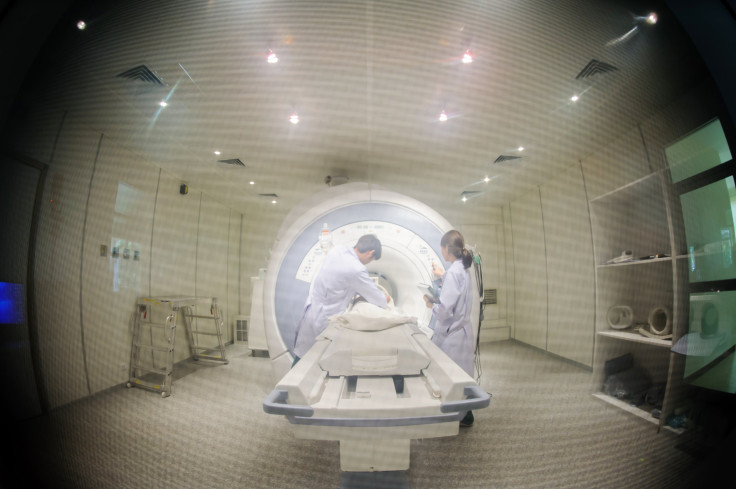 Hundreds of thousands of men are diagnosed with new cases of prostate cancer every year. Thousands more die as a result, which is why diagnosing high-risk cases makes the difference between life and death. Researchers from the University of Maryland School of Medicine designed a new way to diagnose high-risk cases and published their study in the Journal of the American Medical Association.
"This study demonstrates that targeted fusion-guided biopsy could significantly enhance our ability to identify patients with high-risk prostate cancers that need more aggressive treatment," said lead study author Dr. Mohummad Siddiqui, professor and director of urologic robotic surgery at the University of Maryland School of Medicine and Cancer Center. "With fusion technology, we now have a tool to help us differentiate high-risk cancers from low-risk ones that may require minimal or no treatment. There is a concern that we over-diagnose and over-treat low-risk cancers that are unlikely to be terminal, and this technology enables us to make a more reliable diagnosis than the current standard practice."
Researchers set up their lab in the National Institutes of Health, where they studied more than 1,000 men over a seven-year period. Those with high-risk prostate cancer cases underwent MRIs with targeted fusion biopsies, and immediately researchers saw an increase in detection rate — 30 percent. Standard biopsies were missing 30 percent of the high-risk cases that a fusion MRI could pick up. Eventually this will translate into an improvement across the board of survival rates. Prostate cancer is responsible for 27,540 deaths every year, according to the American Cancer Association, making it the second leading cancer killer in men next to lung cancer.
Prostate cancer is one of the few types of cancers with a high curability rate, unless it reaches later stages. Fifteen years after the initial diagnosis, there's a 94 percent chance the man has survived the cancer. However, those with high-risk cases are in need of a more effective form of diagnostics, which is where the fusion technology steps in. In the new type of target biopsy, MRIs fuse live ultrasound images, which creates a map for doctors to pinpoint the exact areas in the prostate. Prostate cancer is not typically diagnosed with the type of advanced imaging the fusion MRIs use, in contrast to mammograms commonly used in detected breast cancer.
"While these findings could translate into substantial benefit to patients, this study is preliminary with regard to clinical endpoints such as recurrence of disease and prostate cancer-specific mortality," Siddiqui said.
Bottom line: More studies need to be performed in order to make sure the detection rates remain high, but more importantly, consistent across the board. Researchers also want to improve the diagnosis rate of low-to-intermediate cases of prostate cancer, which are harder to see through the live MRI imaging and resulted in 17 percent fewer case detections. They believe in the future a solution will be to combine target fusion MRI scans with standard biopsies, resulting in a 22 percent increase in cancer diagnoses.
Source: Siddiqui MM, Pinto PA, Rais-Bahrami S, Turkbey B, George AK, Rothwax J, and Shakir N, et al. Comparison of MRI/Ultrasound Fusion-Guided Biopsy With Ultrasound-Guided Biopsy for Diagnosis of Prostate Cancer. Journal of the American Medical Association. 2015.
Published by Medicaldaily.com