Prostate Cancer Linked To Vitamin D Deficiency; Increase Risk Of Tumors Developing Aggressively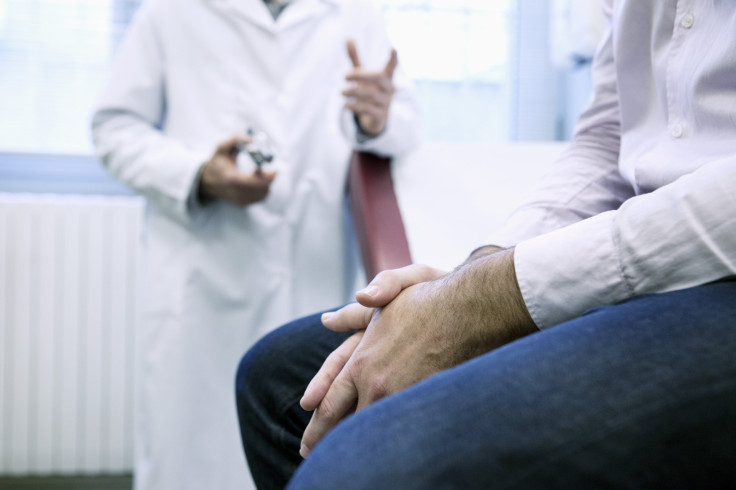 A new link has been made between prostate cancer and vitamin D deficiency. Researchers at Northwestern University's Feinberg School of Medicine have found a marker that could lead to aggressive prostate cancer.
"Vitamin D deficiency could be a biomarker of advanced prostate tumor progression in large segments of the general population," said Adam B. Murphy, the study's lead author, who is also a physician at Jesse Brown VA Medical Center and professor of Urology at Feinberg School of Medicine.
Researchers examined data collected from 600 men between the ages of 40 to 79, who were native to the Chicago area. Each man was screened for vitamin D deficiency and underwent a prostate biopsy. Those that were vitamin D deficient also had a much higher chance of developing prostate tumors in their future.
"These men, with severe vitamin D deficiency, had greater odds of advanced grade and advanced stage of tumors within or outside the prostate," Murphy later added.
The National Cancer Institute estimates there will be 233,000 new cases of prostate cancer as well as 29,480 deaths of those suffering from prostate cancer in the United States in 2014. Prostate cancer is second only to non-melanoma skin cancer, of the most common cancers among U.S. men, making it one of the leading causes of cancer deaths among men regardless of race, according to the Centers for Disease Control and Prevention.
"This is the first study to look at vitamin D deficiency and biopsy outcomes in men at high risk of prostate cancer," said Rick Kittles, the study's senior researcher and associate professor at the University of Illinois at Chicago.
The significance of the researchers finding a biomarker is another way of saying they found a biological molecule in the blood, bodily fluids, or tissues that indicates a normal or abnormal process, such as a condition or disease. Biomarkers can also tell researchers how well the body responds to a treatment for a condition or disease, and vitamin D has proven to be a viable marker.
"When you squirt vitamin D on prostate cells in a petri dish, their rate of growth slows down," Murphy said.
The study also revealed that an African-American or European-American man with a vitamin D deficiency and risk of developing prostate cancer, has much greater odds of being diagnosed with an aggressive form of the disease. European-American men had a 3.66 increased chance, while African-American men had a 4.89 increased chance of developing an aggressive type of prostate cancer.
Recently, a new study has also revealed vitamin D doubles a breast cancer patient's survival rate. This key vitamin is essential for bone health and is most commonly found in salmon, mackerel, mushrooms, egg yolks, milk, and is also found in supplement form. Sunlight also triggers the body to produce vitamin D. However, doctors only recommend 20 to 25 minutes of direct sun exposure while using broad spectrum SPF 30 sunscreen, since too much exposure could lead to certain skin cancers.
If your doctor finds something suspicious, such as an unusual lump or growth, a follow-up of blood and urine tests, X-rays, ultrasounds, or biopsies may be conducted. Surgery, radiation therapy, hormone therapy, or a combination of these treatments is commonly used to combat prostate cancer if there's a diagnosis.
The study, published in the journal Clinical Cancer Research, suggested men of all races to have their vitamin D levels checked on a yearly basis in order to flag low levels before they become a threat.
Source: Murphy A, Kittles R, et al. Clinical Cancer Research. 2014.
Published by Medicaldaily.com