Prostate Cancer Recurrence Increases With High Cholesterol, Triglyceride Levels In Blood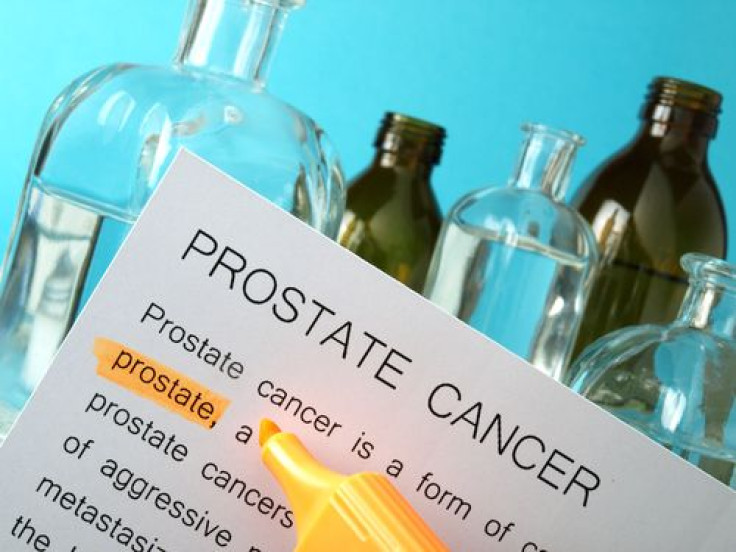 Most of us go with the belief that high cholesterol and triglycerides increases the risk of heart diseases and diabetes. But according to new research published in the journal Cancer Epidemiology, Biomarkers & Prevention, these two types of unhealthy fat in the blood also lead to recurrence in prostate cancer.
Previous studies have shown that a high fat diet may aid in the progression of prostate cancer.
"While laboratory studies support an important role for cholesterol in prostate cancer, population-based evidence linking cholesterol and prostate cancer is mixed," said lead researcher Emma Allott, from the Duke University School of Medicine in Durham, N.C., in a statement. She goes on to say that understanding how obesity and cholesterol contribute to prostate cancer progression is important, especially if a large number of cases can be avoided by simply lowering cholesterol by modifying diet or using statins.
"Our findings suggest that normalization, or even partial normalization, of serum lipid levels among men with dyslipidemia [abnormal lipid profile] may reduce the risk of prostate cancer recurrence," Allott added.
Triglycerides and cholesterol are different types of lipids found in our blood stream. Triglycerides are the unused calories stored in the blood to produce energy, while cholesterol is used by the building blocks and hormones. Both these fats remain undissolved in the blood and circulate throughout the body. An excess of these fats eventually gets deposited around the arteries and heart valves, leading to high blood pressure. In a ripple effect, high blood pressure causes prostate cancer.
Allott and her colleague Stephen Freedland analyzed medical records of 843 men who underwent radical prostatectomy after a prostate cancer diagnosis and who never took statins before surgery. They found that those who had serum triglyceride levels of 150 mg/dL or higher had a 35 percent increased risk for prostate cancer recurrence, when compared with patients who had normal levels of triglycerides. Among those with an above average blood lipid profile, for every 10 mg/dL increase in total serum cholesterol above 200 mg/dL, there was a nine percent increased risk for prostate cancer recurrence.
For every 10 mg/dL increase in high density lipoprotein (HDL) or "good" cholesterol, among men with abnormal HDL (below the desirable value of 40 mg/dL), the risk for prostate cancer recurrence was lowered by 39 percent. Of the 843 men studied, 293 had a biochemical recurrence, defined as rising PSA levels after prostate cancer treatment, indicating the recurrence of the patient's prostate cancer.
"Given that 45 percent of deaths worldwide can be attributed to cardiovascular disease and cancer, with prostate cancer being the second most common cause of male cancer deaths in the United States, understanding the role of dyslipidemia as a shared, modifiable risk factor for both of these common causes of mortality is of great importance," Allott said.
Source: Allott E, Howard L, Cooperberg M, et al. Serum Lipid Profile and Risk of Prostate Cancer Recurrence: Results from the SEARCH Database. Cancer Epidemiology, Biomarkers & Prevention. 2014.
Published by Medicaldaily.com