Protein-Packed Chobani Greek Yogurt Will Now Be A Meat Replacement In School Lunches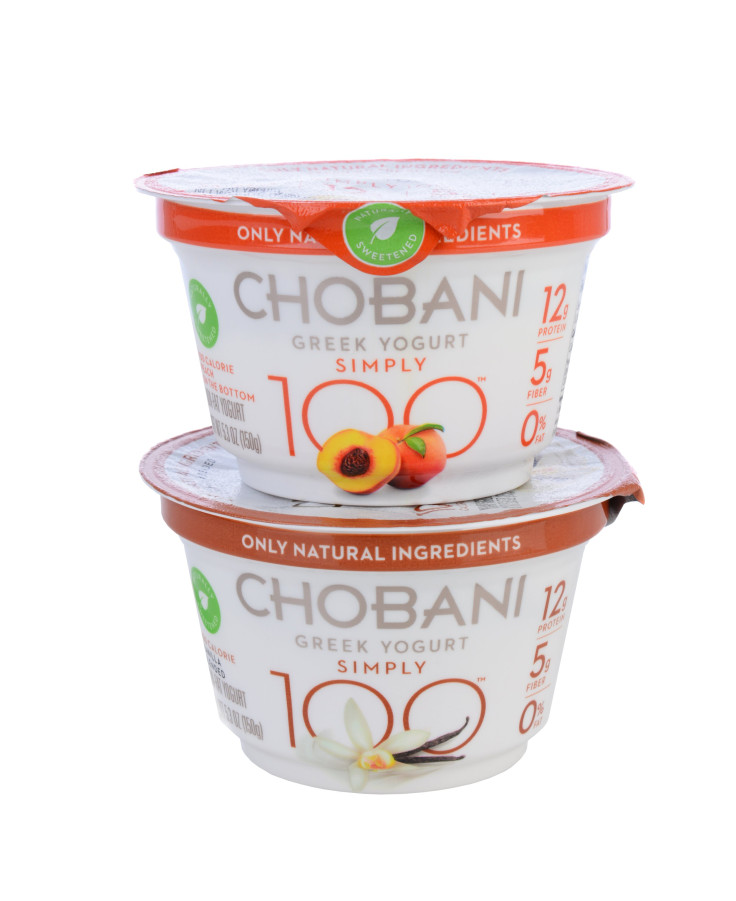 Beginning this fall, public school lunches nationwide will now be offering Chobani Greek yogurt as a meat substitute, the company announced Monday.
The U.S. Department of Agriculture (USDA) chose the Greek yogurt manufacturer to provide yogurt to schools as part of the federal K-12 school lunch program. Because Chobani is packed with protein (up to 15g of protein in one low-fat, plain yogurt), federal officials deemed it a reasonable substitute for meat if kids wanted to eat vegetarian or avoid meat.
"When it comes to kids, for us it's less about making money or moving market share," Peter McGuinness, chief marketing officer of Chobani, said in a company press release. "It's more about making an investment in children and providing them with healthier options in school — better food for more children."
In 2013, the USDA classified Greek yogurt as a meat substitute. And a Chobani pilot program had already been rolled out across schools in Idaho, New York, Arizona, and Tennessee earlier this year — where 200,000 pounds of Chobani yogurt was consumed. Because the pilot program was successful, USDA decided that starting this school year, plenty more Chobani will be churned into school lunches.
"Chobani is a nutrient-intense food and getting children the best nutrition early in life is very important to us," Dr. Robert Post, senior director of nutrition and regulatory affairs at Chobani, said in the press release. "Our authentic strained Greek Yogurt is made with only natural, non-GMO ingredients and provides an excellent source of protein and 40 percent less sugar than regular fruit yogurt." He adds that Chobani doesn't use milk protein concentrates or animal-based thickeners.
Chobani has been in the news mainly for its mold outbreaks, but it has also faced complaints that claim it truly isn't proper Greek yogurt and its advertised health benefits aren't substantiated. One package of Chobani contains 13g of sugar — which is less than Dannon's fruit on the bottom yogurt, which contains 24g of sugar — but still is nearly half of the daily recommended amount of sugar.
A 2014 lawsuit carried out by plaintiffs Barry Stoltz and Allan Chang claimed that 13g was too much sugar, and the yogurt shouldn't be marketed as low-sugar or "0%." The lawsuit claims that Chobani yogurt contains as much sugar as an ice cream bar, and its "healthy" marketing campaign was misleading. It's important to note, however, that the 0% on the label refers to 0 fat, and the sugar content in plain, non-fat Chobani is 6g. Sticking to the plain yogurt and maybe adding in honey instead to sweeten it up could be a better option.
Published by Medicaldaily.com