Protesters at Jordan's Syrian Embassy Call for Assad to Step Down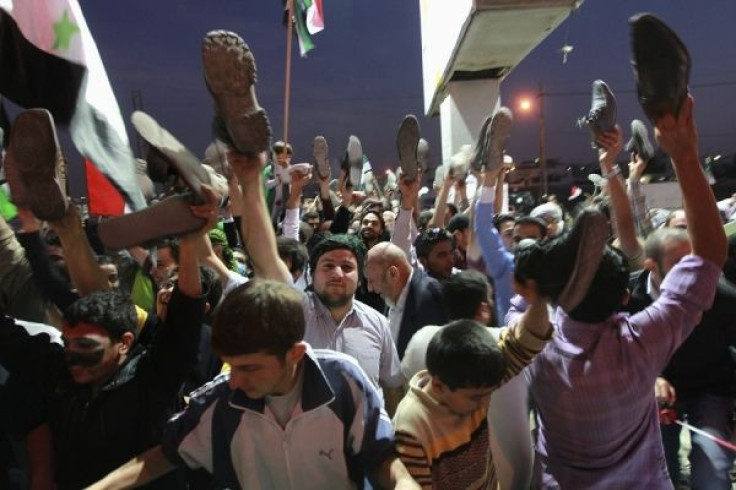 Protesters called for Syria's President Bashar Assad to step down on Thursday, a day after deadly clashes and strikes left at least 20 people dead and as Assad met with Arab ministers seeking to end months of violence.
Protesters held up shoes and waved Syrian national flags with the Kingdom of Libya flag as they shouted slogans calling for Assad to step down in front of the Syrian embassy in Amman, according to Reuters.
On Wednesday, Qatari Prime Minister Sheikh Hamad bin Jassim al-Thani said talks between Assad and the ministers had been "cordial and frank" and that ministers would meet with Syrian officials again on October 30 in either Doha or Damascus, according to Reuters.
Published by Medicaldaily.com