Protesting Chinese AIDS Patients Tear Down Government Gate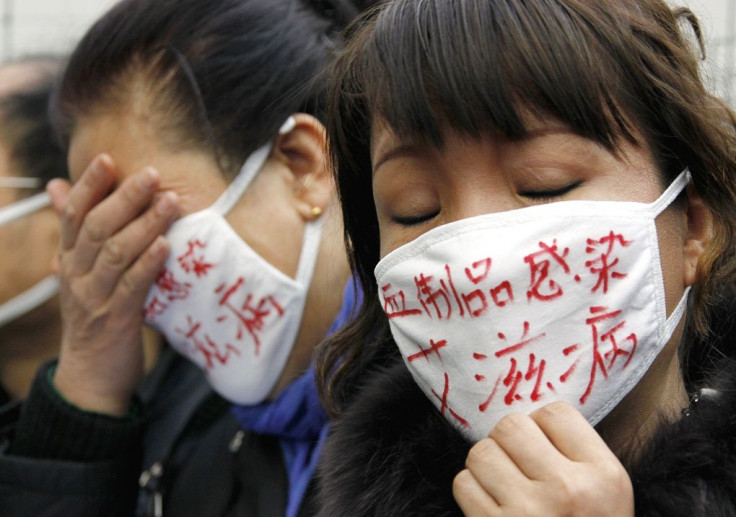 About 300 Chinese AIDS patients and their relatives stormed and tore down the main gate of a government office in central China Monday in a protest over unfulfilled demands for financial assistance, according to the Associated Press.
A protestor told AP that police in Zhengzhou city had beat some of the patients with batons after the group assembled outside the Henan provincial government office and blocked the main gate, demanding to meet with officials.
Protester Li Xia told AP that one protester was dragged into the government building by police.
"We want the government to give us some help," Li said, according to AP.
Like many of the protestors on Monday, Li had been infected with HIV when she sold blood in 1995. Thousands of people were infected with the virus that causes AIDS in Henan in the 1990's as part of a blood-selling scandal.
In the scandal, widely viewed as a failure of government leadership, tens of thousands of people contracted HIV after collectors paid villagers to give their blood, pooled it without testing for HIV or any other infections, extracted the valuable plasma and then re-injected the blood back into those who sold it.
Chinese officials had covered up the scandal for years, which allowed HIV to spread from people who didn't know they had been infected by tainted transfusions at hospitals.
The demonstrators say that the local courts reject lawsuits for compensation, leaving victims of the scandal with very few options of reparation.
The patients and their families regularly stage protests outside health bureaus and government buildings and they said they were told in April by an official from the local civil affairs department that the government would respond to their request for help in two months.
However, victims of the scandal have been repeatedly dismissed since.
"We had been waiting outside here for so long, and it was raining, but no one cared," said another protestor Gao Yanping, according to AP. "Now they are asking us to wait another 2 months? We cannot control our anger anymore."
AP reported that the government propaganda office and the police bureau in Zhengzhou city refused to comment and a woman who had answered the phone at the Henan provincial government office denied that there was even a protest.
After neglecting or demonizing AIDS patients for more than two decades, the Chinese government in recent years has taken a more progressive approach to combat the spread of AIDS, and the Chinese government has been commended by organizations like UNAIDS, the joint United Nations program on HIV and AIDS, in June for major investments in the countries AIDS response and HIV prevention, treatment and care programs.
However, AIDS sufferers still face many obstacles in getting treatment and compensation and Chinese authorities remain deeply suspicious of independent activists, according to AP.
Published by Medicaldaily.com