Psychiatrist Dr. Dean Brooks, Superintendent In "One Flew Over the Cuckoo's Nest", Dies At 96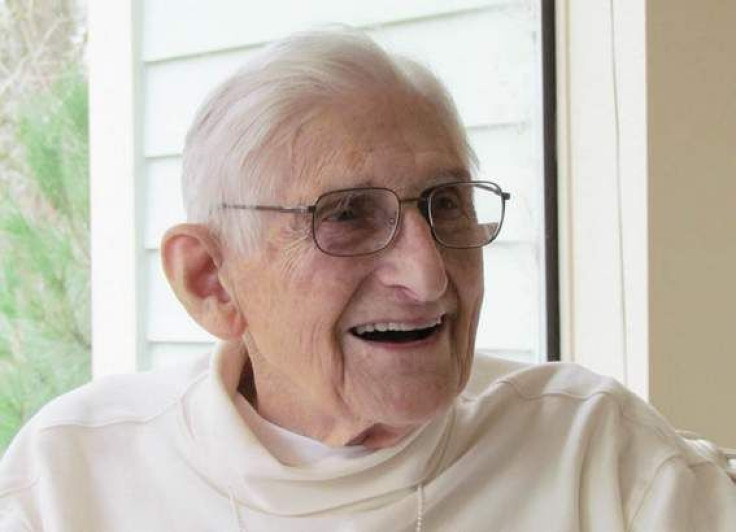 Dr. Dean Brooks, who played the affable and sometimes too easygoing superintendent of an Oregon mental hospital in the film "One Flew Over the Cuckoo's Nest," has died. He was 96.
Dr. Brooks' health had been declining for several weeks, his family said. The veteran psychiatrist, who served as superintendent of Oregon State Hospital in Salem from 1955 to 1981, passed away in his retirement home. His peers knew him as an innovator.
Part of Dr. Brooks' ongoing contribution to the field of mental health has been immortalized in "Cuckoo's Nest," a 1975 Academy Award-winning film that takes place a decade prior and features Dr. Brooks himself. When he agreed to let the film's director Milos Forman film on location at the hospital, the Doctor requested that Forman and one of the film's screenwriters live at the hospital for a period of a few weeks. Dr. Brooks also had the two men interact with patients and gain a complete picture of the hospital's daily routines.
"They wanted to make a movie where real people had lived and died," Dr. Brooks told the Northwest News Network last year. "I was quite ready to say, 'Yes, let's do that, and do that here.' And we did."
As more time passed and Forman gained a better sense of the mild-mannered, silver-haired doctor, he realized Dr. Brooks would fit the role of Dr. Spivey perfectly. However, upon Dr. Brooks reading the script, he soon requested the freedom to ad-lib his dialogue, as he found the original speech too stilted.
He and Jack Nicholson completed a pivotal scene in only two takes. Dr. Brooks had no acting experience prior to filming.
Despite insisting on a disclaimer that stated "Cuckoo's Nest" was a work of fiction - and not an accurate account of a mental hospital - Dr. Brooks still received considerable flak for his participation in the film.
"It was possible that my whole professional career would go up in flames," he told The Statesman Journal of Salem in 2005. "The thing I worried about was that it would be taken as a documentary rather than as the allegory that it is."
Dr. Brooks is survived by his three daughters, one brother, five grandchildren, and two great-grandchildren. And despite Dr. Brooks' concerns, the film won five Academy Awards, including best picture and best director.
Oregon State Hospital has since devoted part of its building to a museum commemorating the film, along with an installation on how the movie was made.
Published by Medicaldaily.com