Psychology Today Bans Conversion Therapy Practitioners And Their Ads; Hypnotherapists Still Welcome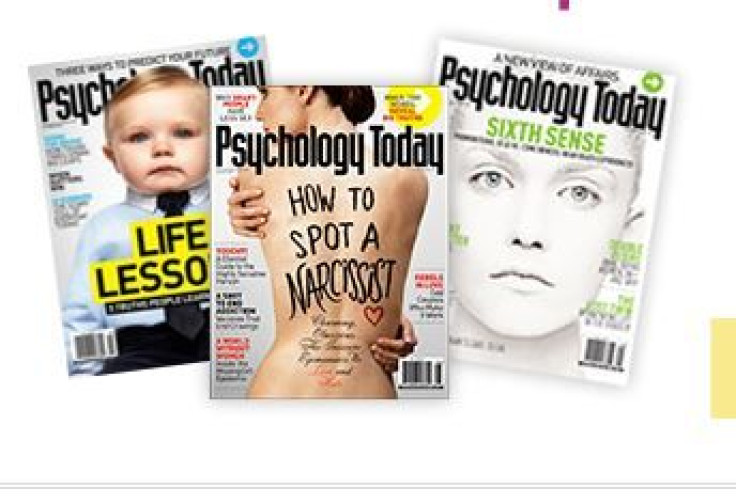 Feeling the heat from an LGBT group, Psychology Today reversed its long-held course to refrain from judgment of questionable or controversial therapies. The magazine's stance against "reparative therapy" (also called "conversion therapy" and intended to be a "cure" for homosexuality) began with an agreement to no longer accept advertisements marketing such cures. The magazine also deleted from its directory of practitioners any who provide such treatments.
"By offering a venue for these medically debunked practices, Psychology Today lends them a veneer of credibility and helps these practitioners take advantage of vulnerable families and children," wrote Fred Sainz, VP of communications and marketing of Human Rights Campaign, in a letter to the magazine's CEO and publisher.
Does this open the floodgates to individuals or groups who say they may have been harmed by the false claims of a therapist offering, say, eye movement desensitization and reprocessing (EMDR)? Many people, after all, are dissatisfied with the results of their therapy and would say they were harmed by the experience (as well as the outlay of money for services). It might be time for Psychology Today to weed out medically debunked EMDR and other questionable forms of therapy just as it did conversion therapy. But perhaps that strikes at the heart of psychological therapy.
How Effective is Therapy?
As the story is related by The Huffington Post, the popular magazine, which was founded in 1967, did not intend to remove the names of any psychologists, psychiatrists, counselors, therapists, or health professionals from its directory. "We take care not to sit in judgment of others by allowing or denying individual participation" in the directory, Charles Frank, directory administrator, wrote in an email to HuffPost. He further explained that the magazine's standard for inclusion in the directory included proper licensing when relevant and a record: that practitioners are "under no sanction from their states (or countries) not to practice."
In its directory, Psychology Today allows searches by state, city, issues (such as "addiction" or "eating disorder"), and treatment orientation. This latter category includes 37 separate types of treatment, including traditional practices, such as Jungian, and the less traditional, such as EMDR or hypnotherapy. Delve deeper and a therapy seeker will find counselors practicing all manner of blended orientations, with each therapist offering their own microbrew of technique.
And this is very much a problem because, as a 2013 New York Times article suggests, "surprisingly few" clients actually get "evidence-based treatments once they land on the couch," and this is true even when therapists bill themselves as offering a treatment that has been proven to work. Sadly, most therapists instead attempt to work in the other less-effective strategies they may be partial to or their own style of cure, thus veering far from any proven remedy. In turn, this leaves many clients treading water with a so-called professional who is doing them no good.
Isn't inefficient and ineffective treatment a form of harm? After all, the client's precious time and hard-earned money is being wasted. (Talk, after all is said and done, is not cheap.) Having got rid of one debunked practice (conversion therapy), Psychology Today might take this opportunity to winnow its directory's list of treatment orientations, leaving behind only those practitioners who offer the kind of evidence-based treatments that get the job done.
Published by Medicaldaily.com