Psychotic Teens Most Likely Group To Be Suicidal; Those With Higher IQs Better At Hiding Attempts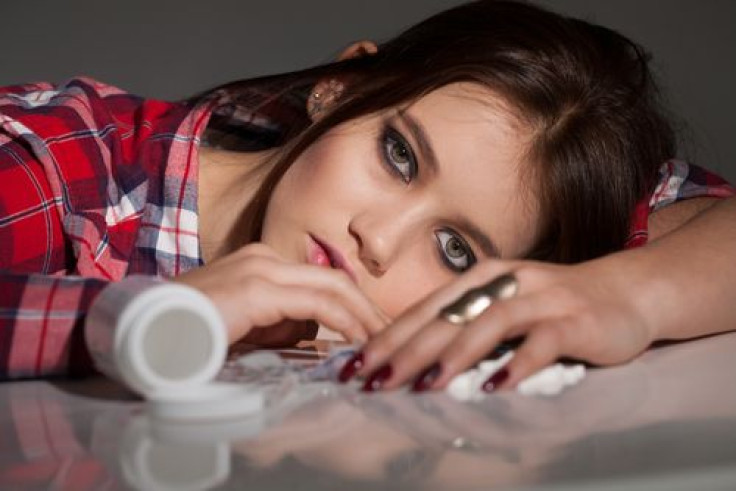 Compared to others, patients with psychosis have been found to be more likely to take their own lives; precisely, they have a reported 20 to 40 percent higher risk of attempting suicide, and between eight and 10 percent will sadly achieve their goal. Studies over the past few years have isolated a new high-risk group for suicide: teens with first-episode psychosis (FEP). Among these teens, the researchers discovered that not being treated for their psychiatric illness, ADHD, and symptoms of depression all contributed to this higher risk.
For instance, a study conducted in 2010 by researchers led by Dr. Tatiana Falcone of Cleveland Clinic Department of Neurology concentrated on 102 teenagers diagnosed with psychosis and compared them to a control group of 98 patients with other psychiatric diagnoses. Matched by age, gender, and ethnicity, the researchers administered the Brief Psychiatric Rating Scale to assess the severity of their symptoms and suicidality. After studying the group and comparing the numbers, the researchers found that, compared to their matched controls, teen patients with psychosis attempted suicide twice as much overall. In fact, the group had a 32 percent incidence of suicide attempts, and this figure was nearly double what is reported in adults with psychosis. "Children and adolescents with psychosis are more likely than nonpsychotic psychiatric inpatients to have repeat, or multiple, suicide attempts," wrote the authors in their conclusion. "Longer duration of untreated psychosis, ADHD and depressive symptoms were found to be the strongest risk factors for patients with psychosis."
According to a more recent 2013 study, teens with psychotic symptoms were found to be nearly 70 times more likely to attempt suicide than adolescents in the general population. Reviewing various studies, Falcone and Dr. Jane Timmons-Mitchell, from Case Western Reserve University's social work school, came to a somewhat better understanding of why teens with psychosis are more at risk for suicide than other groups similarly diagnosed.
For instance, people with psychoses generally lose touch with reality, suffer from hysteria and delusions, and sound incoherent when talking.
In teens between the ages of 15 and 18, such symptoms can begin abruptly or be mistaken by their parents and teachers for substance abuse problems. Instead of receiving immediate treatment, then, teens with psychosis, particularly those experiencing FEP, fail to receive the proper treatment. Because delay between diagnosis and treatment adds to the risk of suicide, teens who are struggling with a mental illness are especially vulnerable, with teens at a higher risk within the first six months of being diagnosed with any psychiatric problem. Yet, the relationship between psychosis and substance abuse is quite blurry as a first episode of psychosis may often be triggered by substance abuse. A German study, for instance, established alcohol abuse and cannabis use was significantly higher in patients diagnosed with first-episode psychosis.
Unusually, in a two-year study of 110 patients with FEP, the researchers found that severity of symptoms was not linked to suicidal behavior. Over the 24-month time span, the researchers did find that teens who admitted to feeling depressed or suicidal during their admission process were more likely to attempt suicide. In fact, 12.4 percent of patients with psychosis attempted suicide in the first couple of years after their diagnosis, with the first year being the period of highest risk.
Most interesting were the findings of a 2011 Schizophrenia Research literature review. This study provided evidence that, the more intelligent the teen, the greater the risk of suicide. Additionally, high intelligence teens were found to possess greater abilities and tendencies to hide their self-destructive attempts.
Source: Falcone T, Mishra L, Carlton E, Lee C, Butler RS, Janigro D, Simon B, Franco K. Suicidal behavior in adolescents with first-episode psychosis. Clin Schizophr Relat Psychoses. 2010.
Published by Medicaldaily.com