DIY Braces: Teens Use At Home Method To Avoid High Costs At The Dentist, But Risk Severe Damage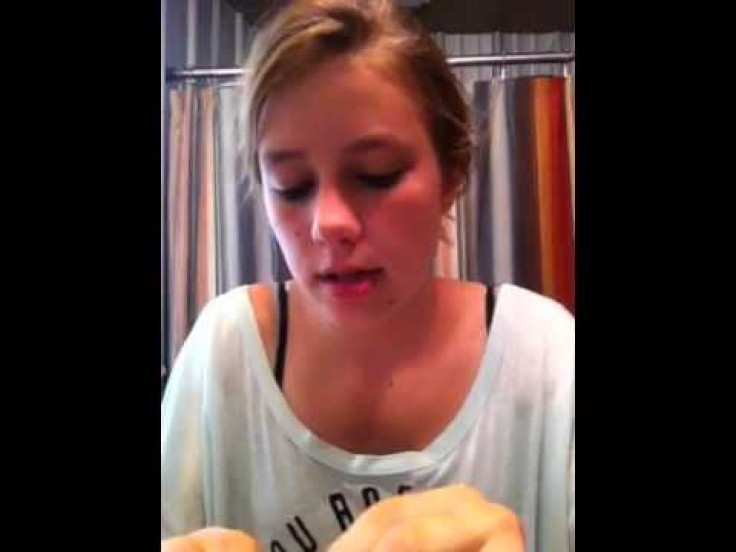 Braces are great for straightening teeth, but they can be pretty expensive. Oral-B cites orthodontists can charge up to $10,000, with few health insurance providers willing to cover some of the total cost. So some teens have started to make their own.
DIY braces are the subject of several recent YouTube videos. In these videos, teens are tying elastic bands around their teeth in order to fill gaps in their smile. One YouTube user in particular, Shalom DeSota, demonstrates the method after she claims to have used it to fill her own gap big enough "to fit a hanger." "It's going to hurt really bad, especially for the first few days," DeSota said. "You're going to want to give up, but don't, because it's totally worth it in the end."
Actual dentists would have to disagree. PopSugar reported The American Journal of Orthodontics and Dentofacial Orthopedics have spoken out against teens using this alternative method, saying though it may be cheaper, it runs the risk of causing severe, irreparable tooth and gum damage
How so? When you move a tooth, Juan Rendon, of Jefferson Dental Clinics in Texas, told Refinery 29, the color of the tooth might change because you are damaging the blood supply. And when the gums are subject to pressure, the blood supply cuts off and ultimately causes inflammation and infection.
That doesn't mean teens genuinely eager to close the gaps in their smile are out of options. PopSugar found many dental schools offer affordable orthodontic care, including braces. Dental school students are in training, which means they've learned how to correctly and healthily straigten teeth.
Published by Medicaldaily.com