Fountain Of Youth? Oldest Woman In The World, Susannah Mushatt Jones, Eats Bacon Every Day
When Alabama-born Susannah Mushatt Jones turned 116 on July 6, 2015, she became the oldest woman in the world. What's her secret (aside from genetics and a mix of other environmental factors)? Jones wakes up every day around 9:30 to eat a breakfast of bacon, eggs and grits for breakfast, and according to her nursing home aide "she'll eat bacon all day long." A sign in her kitchen reads: "Bacon makes everything better."
For lunch, she has a prudent assortment of fruit, and for dinner she helps herself to a plate of meat, vegetables, and potatoes. When asked about what's responsible for her record-breaking longevity, she doesn't claim her diet, but instead names quality sleep as her secret among other notable healthy habits. Jones has lost her eyesight over the years and has partial hearing loss, but she isn't bed-bound and only needs to take two medications a day.
"I never drink or smoke," Jones added, according to Guinness World Records. "I surround myself with love and positive energy. That's the key to long life and happiness."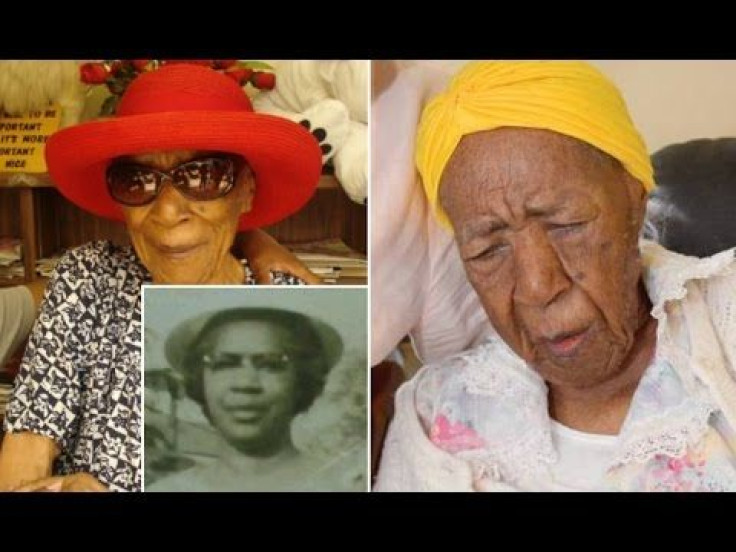 Bacon stands out in Jones's recipe for a long, healthy life because of its notably bad reputation. According to a study conducted by Harvard researchers, out of the 121,342 men and women they tracked for over 20 years, those who ate a card-deck serving size of processed meat had a 20 percent higher risk of dying than those who did not eat red meat as often. As a processed meat, bacon is included as one of those dietary culprits.
Each ounce of bacon contributes to 30 milligrams of cholesterol, and 68 percent of the calories consumed from bacon are fat. Raising levels of bad cholesterol makes it harder for the heart to pump blood throughout the body efficiently, which is why health care professionals often warn against processed meats' negative side effects. However, a study published in Nature Neuroscience reveals high-fat treats like bacon can trigger the release of dopamine, one of the feel-good neurotransmitters in the brain that signal a reward. And according to a large body of research, happiness may be the key to a longer, healthier life.
Published by Medicaldaily.com