Man Posts Facebook Photo Of Himself In Medically Induced Coma To Warn About Risks Of Taking Drugs At Music Festivals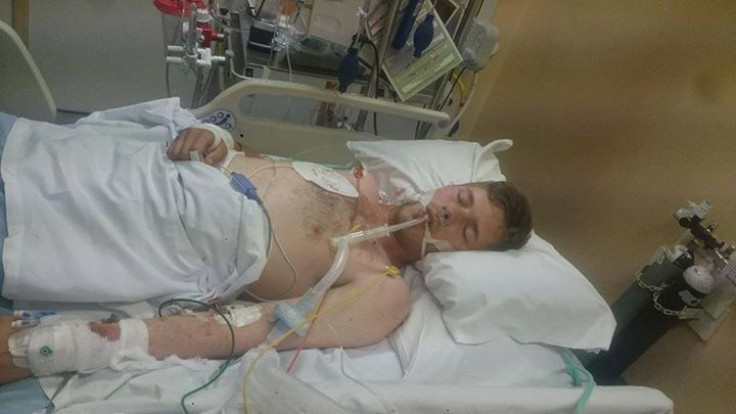 Festival season isn't all fun and games. A few people became very ill at the Kendal Calling music festival in the United Kingdom, including Jordan Blackburn, who posted a picture of himself in a medically induced coma on his Facebook as a warning for those who take unknown substances at festivals.
His friend, Christian Pay, was pronounced dead upon being admitted to the hospital. Blackburn and the group of friends he was with are believed to have taken three different types of tablets. When he awoke from his coma, he posted the picture online, he says, so that people could see the effects taking unknown substances can have on you and your family.
"You never realize until it's too late. You never think at that moment it is ever going to happen to you, but unfortunately you learn the hard way," Blackburn told the BBC.
In total, 14 people had to be treated at the hospital after falling ill at the event. In addition, the police department reported that four people were arrested for possession of drugs and also the suspicion of the intent to sell. Blackburn desires to stop others from making the same mistake that he and Christian made. It even brought on "survivor's guilt," because of his friend dying instead of himself.
"He just wants to raise awareness," Alison Turnbull, his mother, told the BBC. "He was laying in his hospital bed and he just looked and he said, 'I've been given a second chance at life, haven't I?' and I said, 'Yes, you have.'"
Published by Medicaldaily.com