STD Prevalence Across The World: How STD Statistics Compare Across Time And Space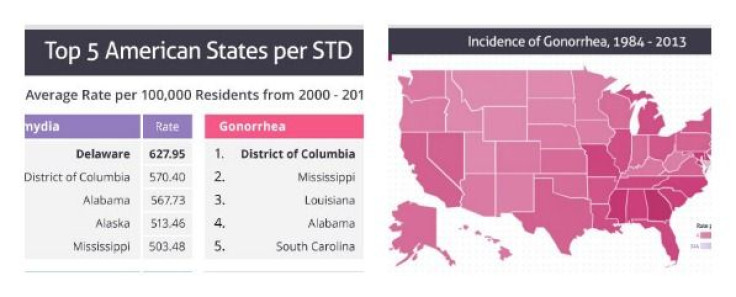 If you consider risky sexual behavior a nonissue, remember this: Over one million people around the world acquire a sexually transmitted disease (STD) every day. Superdrug Online Doctor combined data from the Centers for Disease Control and Prevention (CDC) and the World Health Organization (WHO) to create a comprehensive look at STD prevalence across space and time.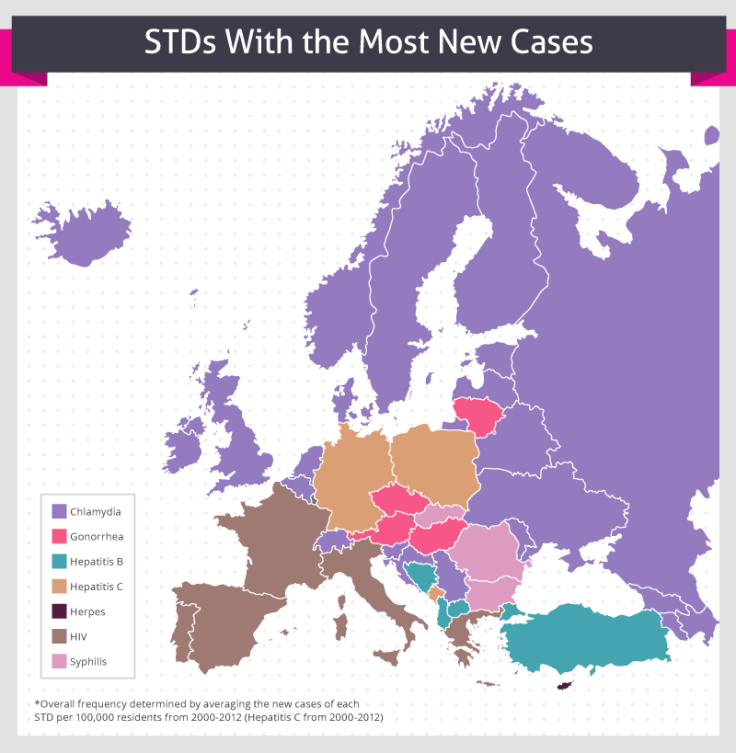 "We often hear the words herpes, gonorrhea, and chlamydia in a comedic context, but anyone who has an STD knows it's no laughing matter," Superdrug explained. "It's something you may have to live with for the rest of your life. It's scary. It's embarrassing. It's often confusing. But if you're one of those people, you're not alone. Not even close."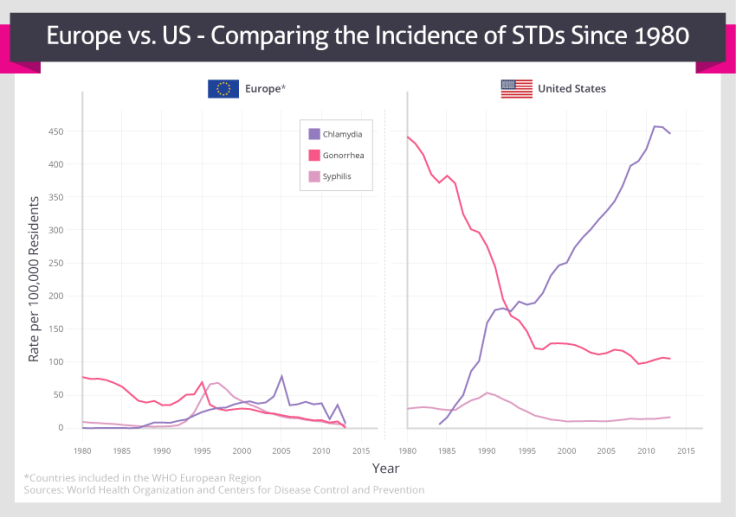 Here in the United States, the Dictrict of Columbia (D.C.), and surrounding states, including Delaware, Maryland, and West Virginia, account for the highest rates of new STD cases. In fact, health officials in D.C. said the area's HIV rates are even higher than most West African nations. Southern states, such as Alabama, Mississippi, and Georgia, also have higher STD rates compared to most areas of the country.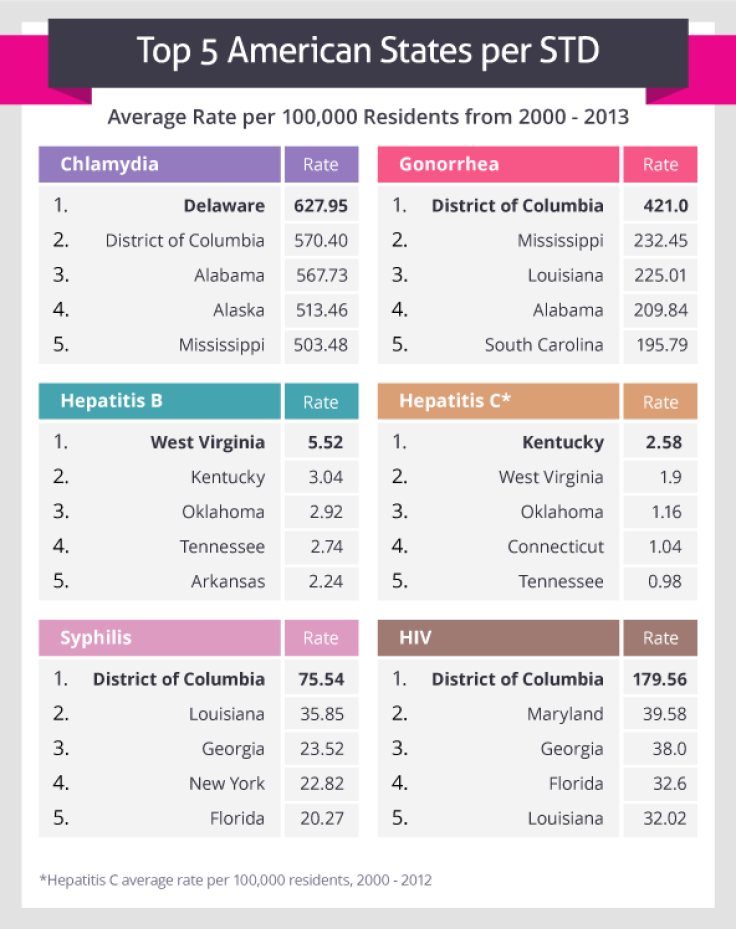 Across the pond, it appears Europeans have been able to keep overall incidence of STDs relatively low. Since 1980, European rates of chlamydia, gonorrhea, and syphilis have remained stagnant. Out of all European countries, Iceland ranks No. 1 on top five lists for chlamydia, hepatitis B, and hepatitis C infection rates.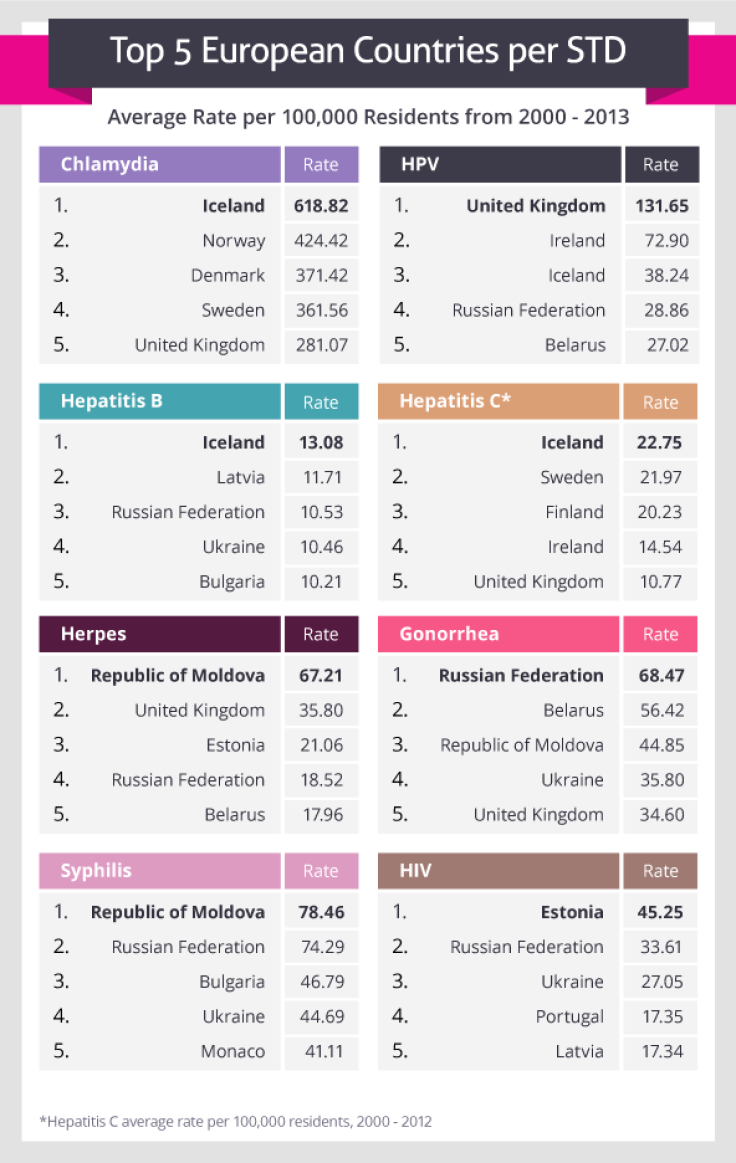 Published by Medicaldaily.com