UNICEF Fitness Tracker Turns Kids Into Digital Humanitarians, Giving Them Power To Help Malnourished Kids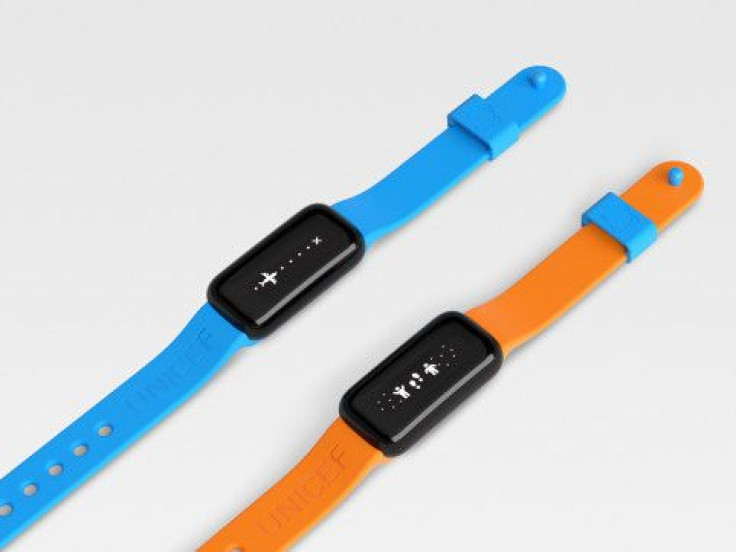 In a world filled with fitness trackers aimed at adults, the United Nations Children's Fund (UNICEF) has rolled out a fitness tracker especially for the kids. Called the Kid Power Band, it will help feed malnourished children around the world and does a lot of the same thing fitness trackers like Fitbit and Jawbone do, but with a twist.
Instead of getting badges to show off to their friends, once kids hit a certain step goal, they complete a mission. These missions resemble video games, which parents can purchase for $4. Once a kid completes a mission, they also unlock a parcel of food for undernourished kids in other parts of the world.
The big picture behind the Kid Power Band is to get kids up and moving, and to help other children around the world who are less fortunate. Rajesh Anandan, SVP of Strategic Partnerships and UNICEF Ventures, compares the band to UNICEF's long-running Trick or Treat program that had kids walking around neighborhoods collecting coins for children. The difference, Anandan believes, is that the band is more in tune with how kids are today.
UNICEF has collaborated with design team Ammunition, best known for creating the Beats By Dre headphones, to ensure that the device is what all the cool kids will be wearing. They've also teamed with Disney and athletes like Alex Morgan, Tyson Chandler, and David Ortiz to host missions that will get kids involved.
The Kid Power Band is on sale at Target, with $10 being donated to the US fund for UNICEF.
Published by Medicaldaily.com