Val Kilmer's Family Says Christian Science Is Hurting His Health, Discourages Treatment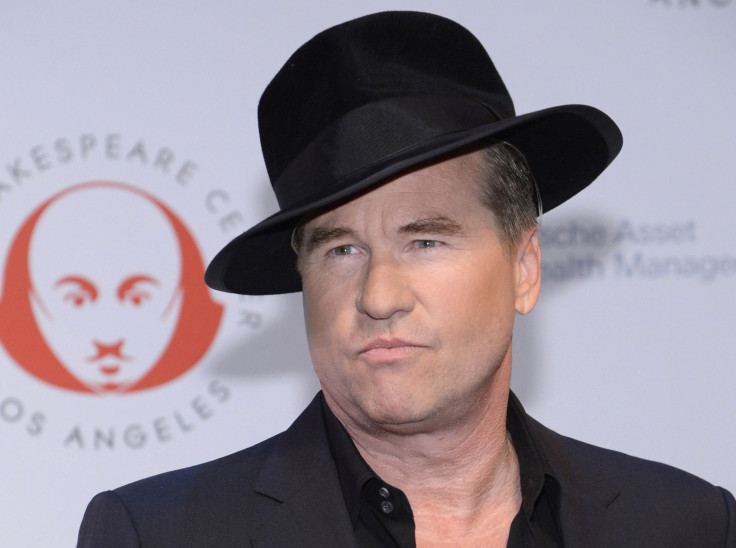 Actor Val Kilmer was hospitalized on Saturday, Jan. 31, after he started bleeding from the throat. While Kilmer posted to his Facebook that he was going to the hospital for a "complication," not a tumor, tumor operation, or any operation, his family isn't convinced.
According to TMZ, doctors at the UCLA Medical Center in Santa Monica, Calif., found and removed a throat tumor via invasive surgery — and Kilmer's family is worried Kilmer delayed this surgery because it doesn't fall in line with his spiritual convictions. Kilmer has identified as a Christian Scientist, a group that's been known to "advocate prayer before or instead of medical treatments when a person is ill," Reuters reported.
Apparently, Kilmer's family said, the actor has been neglecting his health since the summer. His neck swelled so much he would cover it up with scarves, and he had trouble speaking. After this weekend's alleged surgery, his family is hopeful Kilmer will be more receptive to medical treatment now that his "complication" has gotten more serious.
Kilmer himself, however, hasn't written another Facebook message or released a statement to confirm TMZ's report. His last post was on Feb.1, calling out USA Today for sharing the idea contrary to his own admissions on the social network, a representative of his said he is, in fact, undergoing tests for a possible tumor. In a lengthy response, Kilmer added if fans want to know anything about him to ask him on Facebook. He said he'll go as far as coordinate live chats and interviews.
Of the representative USA Today quoted, Kilmer wrote, "Maybe she can help get me into the 21st century communicating honestly and consistently with people who enjoy my work and deserve better than the no fact-checking blogging that gets sold as legitimate news today to our grand lazy public." His Facebook fans excluded, of course.
Published by Medicaldaily.com