Puppy Love: Dog Reunites With Homeless, Melanoma-Stricken Owner After Days Outside Hospital
After suffering a severe attack in the face with a rock, a Brazilian homeless man was rushed to the hospital, only to have his stay extended when doctors discovered he had melanoma and required surgery. The melanoma-stricken man, Lauri da Costa, of Passo Fundo, had his most loyal companion waiting outside for him — his dog, Seco. The loyal dog was idle in the hospital parking lot since March 31, after a few hours turned into eight days, and he was finally reunited with his owner.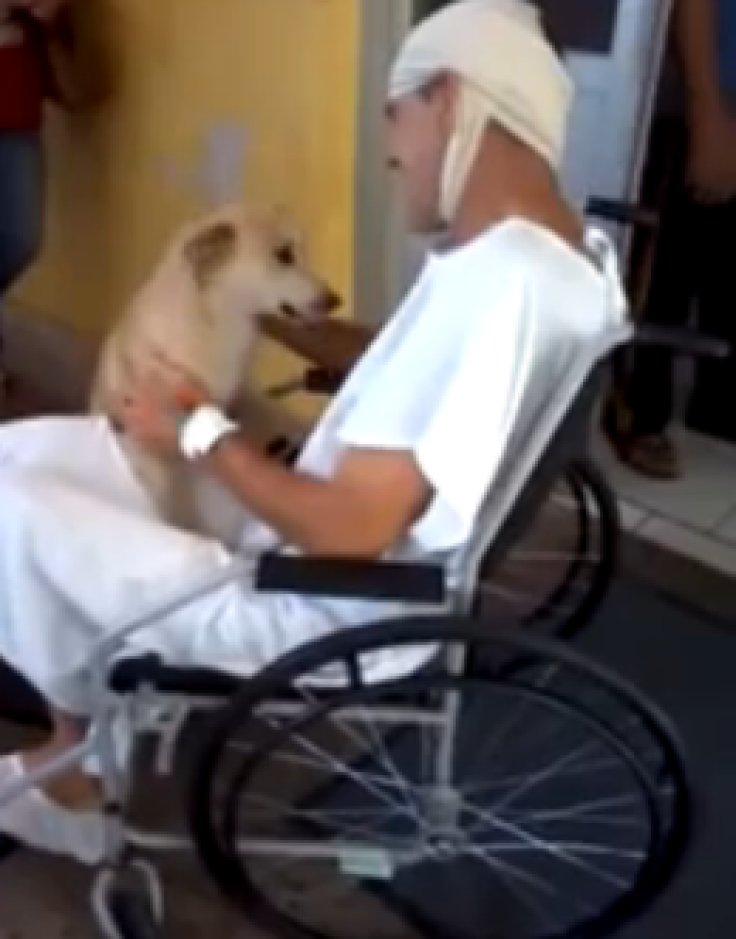 The hospital staff provided food and water for the dog over the course of the week until da Costa was able to receive visitors, according a local news report translated by The Dodo. Although the sick owner is still recovering from surgery, the pair was reunited for a few minutes — a heartwarming moment captured on video by animal rights group ComPaTA. Seco jumped around da Costa's wheelchair and happily wagged his tail and smelled his owner after not seeing him for over a week.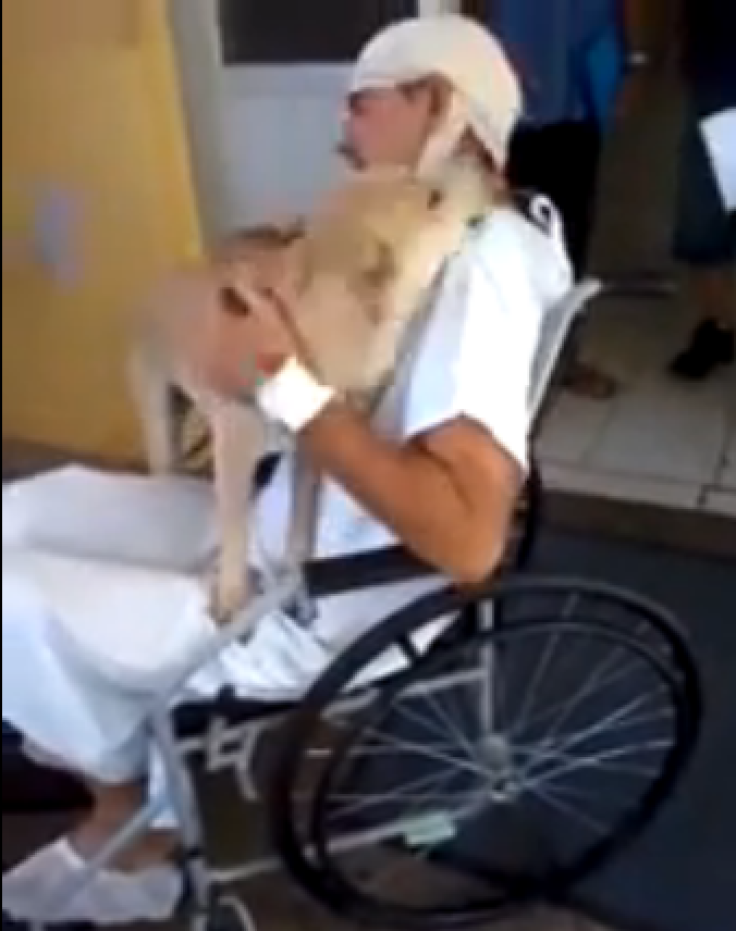 Da Costa, eager to spend more time with his dog, is still bandaged, recovering from surgery. The homeless man will continue to undergo skin cancer treatment at the hospital, and he will not be discharged for quite some time. After the pair's "see you later" meeting, Seco resumed his position outside the hospital, faithfully awaiting da Costa's return.
Published by Medicaldaily.com