Queens Girl, 12, Hangs Self After Cyberbullying; What You Can Teach Your Teen About Online Harassment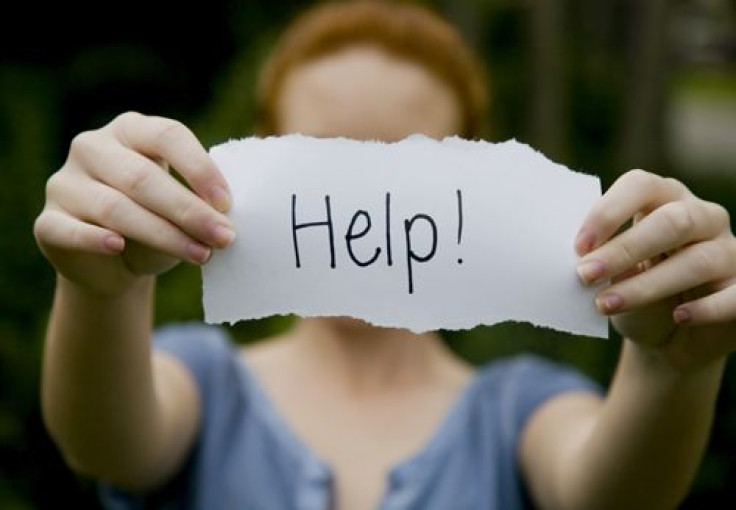 Gabrielle Molina, 12, of Queens Village, N.Y. was discovered hanged in her home on Wednesday. Police suspect cyberbullying as among the causes, the New York Daily News reports.
The girl left a note in the room that she was being harassed by students at school, Jean Nuzzi Intermediate School 109.
Gabrielle was discovered by relatives on Wednesday at 2:30 p.m., police say. Gabrielle's sister, Georgia, 15, broke into her locked bedroom when her sister would not answer the door, their aunt told the New York Post.
Gabrielle lived with her parents, sister, and older brother, Geonel.
A friend of Gabrielle, Samantha Martin, also 12, said that Gabrielle had a troubled home life and would cut herself.
"They had a lot of problems. They fought a lot," Samantha said. When Gabrielle broke up with her boyfriend, kids thought it was funny to call her a whore, she added.
"She said that she wanted to move schools because she felt uncomfortable. People wanted to jump her and people bothered her."
The bullying took place both at school and online, Samantha said, so Gabrielle had recently turned to a guidance counselor for help. "They gave her a notebook to write in," she said, adding that she doesn't think the diary was able to help her friend.
Classmates were surprised, although some students had seen Instagram photos of Gabrielle's cut arm, which have since been removed.
"She used to cut herself. People knew she was cutting herself," Samantha said.
Another student was shocked to learn about her schoolmate's anguish. "I never saw (the picture). She seemed so happy I can't believe she would do this. I'm very surprised," said one seventh-grader who did not provide her name. "If something was happening, she should have spoke up."
Police are now investigating friends and relatives to learn more about the case. The school chancellor, Dennis Walcott, spoke with the family and offered his condolences.
As for the allegations of bullying, education officials have not yet commented. The school in question, IS 109, has history of harassment dating back to at least 2010, according to city surveys of schools and parents.
The school received a "C" grade for bullying on a 2012 progress report, with 80 percent of students saying there was bulling at the school, and 70 percent of students reporting that they felt safe in hallways and bathrooms. In 2011, 84 percent of kids at the school reported threatening and bullying, compared to 78 percent in 2010.
IS 109 Principal Karleen Adam Comrie did not comment, although a crisis team offering counseling for students and staff has been established by school staffers.
You can take a number of steps to inform your teenager about cyberbulling and teen suicide. It is important to let your teenager know that he or she can help prevent cyberbulling by taking action themselves. The National Crime Prevention Council (NCPC) lists a number of actions that can be taken:
Refuse to pass along cyberbullying messages
Tell friends to stop cyberbullying
Block communication with cyberbullies
Report cyberbullying to a trusted adult
You can also help prevent cyberbullying, the National Crime Prevention Council advises, by
Speaking with other students, as well as teachers and school administrators, to develop rules against cyberbullying
Raising awareness of the cyberbullying problem in your community by holding an assembly and creating fliers to give to younger kids or parents
Sharing NCPC's anti-cyberbullying message with friends
To help keep your children safe from cyberbullying, you might advise them to take the following steps:
Never post or share their personal information online (this includes full name, address, telephone number, school name, parents' names, credit card number, or Social Security number) or friends' personal information.
Never share Internet passwords with anyone, except parents.
Never meet anyone face-to-face whom they only know online.
Talk to parents about what they do online.
Published by Medicaldaily.com