Quit Smoking To Decrease Incidence Of Fatal Strokes, Finnish Study Finds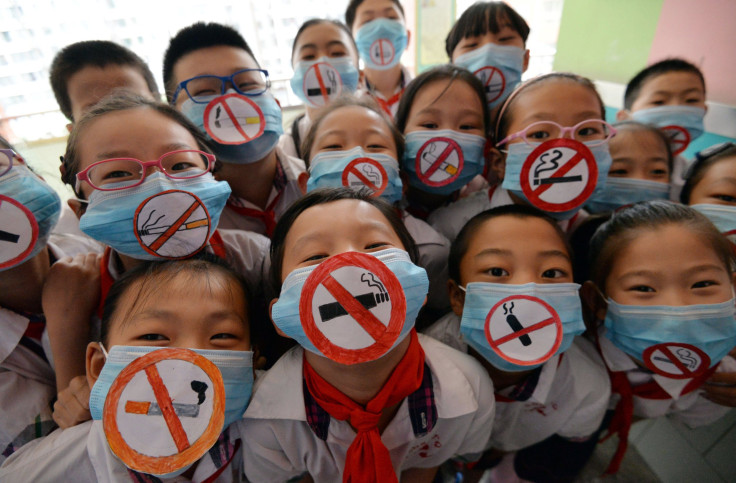 A country's tobacco policies can have a radical effect on the health of its citizens and this was demonstrated by a new study that shows that Finland's national tobacco policies may have had a major role in reducing the instances of subarachnoid hemorrhaging — the most fatal form of stroke.
The study, published Friday in the journal Neurology, compared the changes in the frequency of subarachnoid hemorrhage (SAH) over a period of 15 years (between 1998 and 2012), with the changes in the smoking pattern. Previous estimates put the number of people suffering from subarachnoid hemorrhage at about 1000, half of which died within the same year.
Smoking is the key risk factor for subarachnoid hemorrhaging that is mostly caused by a ruptured cerebral aneurysm. Even though cerebral aneurysms are not very rare (more than 10 percent of people over the age of 70) it is not common for them to rupture. The rupturing leads to a sudden increase in the intracranial pressure.
The study's results showed that the number of people suffering from subarachnoid hemorrhage had nearly reached half of the initially assumed figure and continuing to decline. This was noticed particularly in the younger generations.
Over the stipulated period, SAH's prevalence decreased by 45 percent for women, and 38 percent for men, both under the age of 50. For those over 50, the prevalence of SAH decreased by 16 percent among women, and 26 percent among men.
Smoking figures for those between the ages of 15 and 64 decreased by 30 percent over this time period.
"It is extraordinary for the incidence of any cardiovascular disease to decrease so rapidly at the population level in such a short time," said one of the study's primary authors, Professor Jaakko Kaprio of the University of Helsinki, in a press release.
"Even though we cannot demonstrate a direct causation in nation-wide studies, it is highly likely that the national tobacco policies in Finland have contributed to the decline in the incidence of this type of severe brain hemorrhage," he added.
However, the statistics for the incidence of SAH are unreliable for most countries as patients who die of the hemorrhage outside of hospitals are repeatedly, albeit erroneously, classified as heart failures.
"According to the research, approximately one fourth of people with subarachnoid hemorrhages have died outside of hospital or in the emergency room. All Nordic countries include deaths outside of hospitals in their incidence statistics for SAH, and have reached largely similar estimates," said Dr. Miikka Korja, co-author and neurosurgeon at Helsinki University Hospital.
Published by Medicaldaily.com