Rachael Rapraeger, Hospital Technician, Falsified Over 1,000 Breast Cancer Mammogram Reports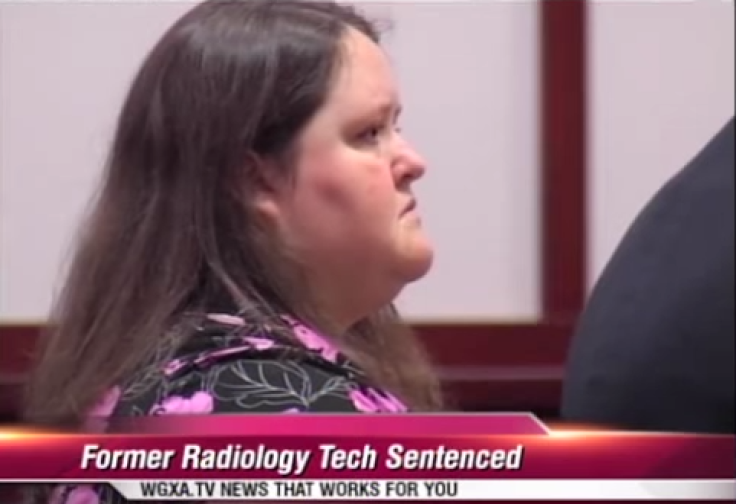 After pleading guilty to one felony charge of computer forgery and 10 misdemeanor charges of reckless conduct earlier this month, Rachael Rapraeger, a former radiology technician at Perry Hospital in Perry, Ga., was sentenced to six months in a detention center, 10 years of probation, and a $12,500 fine. Back in April 2010, authorities discovered Rapraeger had falsified 1,300 mammogram reports that cleared women of having any signs of breast cancer.
"You played Russian roulette with the lives of essentially a thousand women in this community," Judge Katherine K. Lumsden told Rapraeger according to The Telegraph.
Rapraeger told investigating officers that she had neglected her work due to personal issues her family had been dealing with during the 18 months she had falsified the important medical records. When she discovered the backlog of incomplete mammogram reports, she assumed the identity of physicians to enter the hospital's computer system and clear each breast cancer reading. Giving each patient a negative mammogram reports meant less paperwork for Rapraeger to complete.
Her egregious activities were only discovered after a patient who received a negative mammogram report from Perry Hospital went to another hospital three months later for a second opinion, only to find out that she was in fact suffering from breast cancer. When Perry Hospital's mammogram oversight came to light, hospital officials began looking into recent breast cancer readings. It was soon determined that physicians who supposedly signed off on breast cancer readings were not on duty the day they were approved.
Rapraeger only confessed to her role in over 1,000 falsified mammogram reports after her supervisor at the hospital confronted her about the matter. She was fired from her position at Perry Hospital a week later. At this time, secondary hospital opinions have revealed cancerous lumps or tumors in 10 of the women who received falsified mammogram reports from Perry Hospital.
"I wanted her to know I'm a person, not just a name on a paper," Sharon Holmes, one of the women who received a falsified mammogram report due to Rapraeger's negligence, told The Associated Press following her sentencing on Tuesday. "If she had gotten up and at least said, 'I'm sorry for what I did. I'm sorry these women had to go through this,' that, to me, would have meant that she was truly sorry for what we went through."
Published by Medicaldaily.com