Rampant Abuse of Alcohol, Prescription Drugs in the Military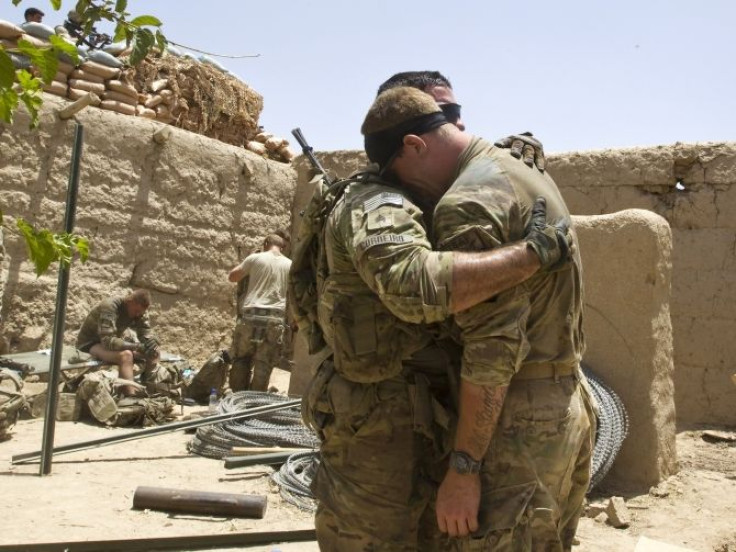 Alcohol and prescription drug abuse is on the rise in the U.S. military, a new report from the Institute of Medicine states. Lack of a good insurance policy, the stigma associated with alcohol abuse and shortage of staff has hampered the screening and treatment of substance abuse by military personnel.
In 2008, the latest year for which the data is available, about 20 percent of active duty personnel reported heavy drinking. Binge drinking among this group jumped from 35 percent in 1998 to 47 percent in 2008, the report said.
Prescription drug abuse has also risen from 2 percent in 2002 to about 11 percent in 2011.
The report was prepared after the Department of Defense (DoD) asked the IOM to review the screening and intervention policies of Substance Use Disorders (SUDs) for military personnel and dependents.
DoD and other military branches (Army, Navy, Air-Force, Marines) have had policies for screening and intervention of substance abuse among its personnel fpr many years, some dating back to the Vietnam war era. New report suggests that there is a need to reassess these policies and implement the new diagnostic and treatment facilities available to treat substance abuse in the U.S. military.
Committee members say that military personnel must have access to healthcare that addresses depression, post-traumatic stress disorder and suicidal thoughts. Substance abuse frequently occurs due to these conditions, the committee noted.
The committee also recommended that underage drinking in military be regulated and alcohol outlets at military bases be reduced. Making alcohol abuse screening and intervention a part of primary care would also alleviate the stigma associated with alcohol abuse, the committee said.
"We commend the steps that the Department of Defense and individual service branches have recently taken to improve prevention and care for substance use disorders, but the armed forces face many ongoing challenges," said Charles P. O'Brien of the Department of psychiatry, and director, Center for Studies of Addiction, Perelman School of Medicine at the University of Pennsylvania.
TRICARE, the current health insurance for the military personnel and their dependents, does not cover therapies used to treat addiction, says the report. TRICARE's benefits should be revised so that military personnel can avail health services that will prevent them from going into an addiction relapse.
"Better care for service members and their families is hampered by inadequate prevention strategies, staffing shortages, lack of coverage for services that are proved to work, and stigma associated with these disorders. This report recommends solutions to address each of these concerns," O'Brien said. He also chairs the committee that wrote the report, according to a press release.
Published by Medicaldaily.com