Randy Travis In Critical Condition After Being Treated For Viral Cardiomyopathy; Family Has History Of Heart Problems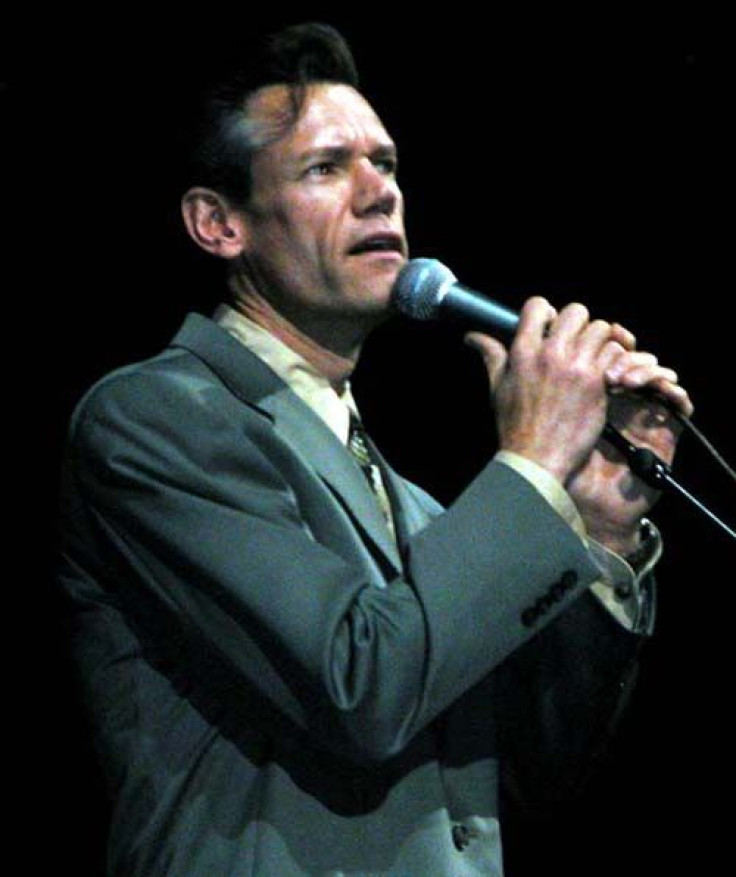 Multiple Grammy Award-winning singer Randy Travis is reportedly in critical condition after being airlifted to a hospital on Sunday to be treated for viral cardiomyopathy complications.
Viral cardiomyopathy is a condition that weakens and enlarges the heart muscle, making it harder for it to pump blood throughout the body. The disease can lead to heart failure, but can be treated if caught early enough. Common complications from cardiomyopathy include blood clots, heart murmurs, cardiac arrest, and even sudden death. While they are not necessarily causes, alcohol abuse, cocaine use, and not getting enough vitamins and minerals can all contribute to weakening your heart.
"Viral cardiomyopathy can be caused by 30-plus different viruses, but it's almost impossible to pinpoint which virus it is," said Dr. Ramin Oskoui, a cardiologist and internal medicine specialist in Washington. "Hospitals use viral cardiomyopathy as a 'catch all' diagnosis."
Travis has a history of alcohol abuse, including a series of very public recent events. According to the Associated Press, the country singer pleaded guilty to driving while intoxicated in January of this year. Last year, he was found naked after crashing his Pontiac Trans Am. He was sentenced to two years of probation and given a 180-day suspended jail sentence in relation to the drunk driving incident. In addition to the sentence, Travis was required to participate in an alcohol treatment program and complete 100 hours of community service.
"To say that Mr. Travis' alcohol use exacerbated his problems would be pure speculation, but if someone told me alcohol played a role in his cardiac problems, I wouldn't be surprised," Oskoui said.
Teresa Traywick, Travis' sister-in-law, told People magazine that the family has a history of heart problems. "We have been told he has had surgery. Our prayers are going out to him because my husband just had a heart attack last year, so it is in their family," said Traywick. "Their mother passed away at an early age with her heart, so it is like these boys are following right in their footsteps."
Travis, best-known for his songs "Forever and Ever, Amen" and "Deeper Than the Holler," is now in an undisclosed hospital in Texas.
Published by Medicaldaily.com