Rare Disease Treatments On The Rise: Will Big Pharma's Focus On Orphan Drugs Benefit Us All?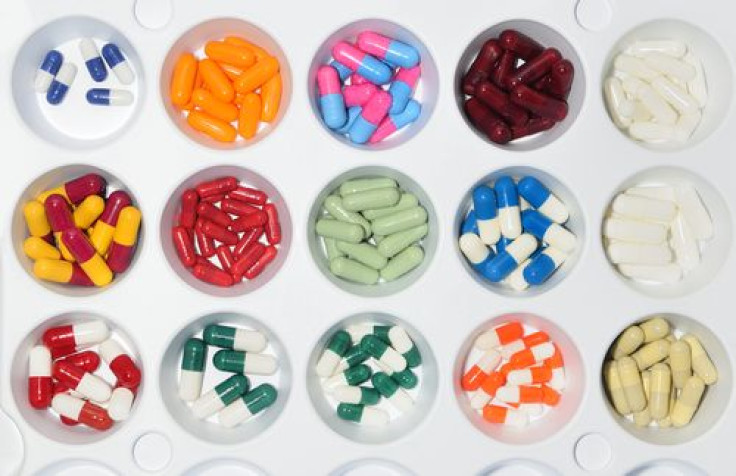 A rare disease, as defined by the U.S. Food and Drug Administration (FDA), is one that affects fewer than 200,000 people. By that count, about 7,000 known rare diseases afflict about 30 million Americans. In recent years, pharmaceutical companies have shifted their focus away from developing "blockbuster" drugs that treat common conditions, such as allergies or cholesterol, and turned instead to developing what is known as "orphan drugs" — those that treat rare diseases and, by definition, will be purchased by much fewer people.
In fact, between 2000 and 2010 on a global basis, orphan disease drugs grew at a compounded annual growth rate (CAGR) of nearly 26 percent compared to a CAGR of only 20 percent for non-orphan drugs, as reported by Thomson Reuters. What turned the tide? The Orphan Drug Act of 1983 (ODA) was passed 30 years ago in order to facilitate the development of therapeutics aimed at rare diseases. In response, the FDA created its own Office of Orphan Products Development, which helps facilitate the law, in part by evaluating scientific data and identifying promising rare disease therapeutics, among other services.
The success of ODA, many believe, is based on the built-in incentives for pharmaceutical companies. These would include an Orphan Grants Program, which is meant to encourage clinical development of drugs, biologics, medical devices, or medical foods to be used by patients with rare conditions. Since its inception, the grants program, which funds those developing an orphan product, has enabled development of more than 45 approved products.
Another incentive is fast track status, an FDA designation which promises early and frequent communication throughout the drug review process and leads to earlier drug approval than standard status. By definition, orphan drugs are granted fast track status as this process is designed to expedite the review of drugs that fill an "unmet medical need."
Possibly most important to Pharma, though, is the ODA's provision that protects orphan drugs against competition from generics in the U.S. for a full seven years as compared to just five years in the case of non-orphan products. This is key because it addresses the financial survival of a pharmaceutical company.
Consider for a moment how much it costs to develop a new drug. How many scientists must be employed and paid during the research and development process. Consider the expense of a single clinical trial, which by some estimates reach as high as $100 million. Think, too, of how much it costs to manufacture — imagine clean rooms and the most current hygienic manufacturing conditions — small quantities of a drug in order to test it during clinical trials. Consider as well, how many expensive failures often occur before a single success. In fact, fewer than one in 10 drugs that have reached human clinical trials gain approval from the FDA, and that does not include the medicines that never even made it that far.
In recent years, Pharma has suggested that the cost of developing a single drug is about $1.3 billion, while critics who believe pharmaceutical companies exaggerate costs claim it is more like $55 million. Forbes Magazine calculated that the average drug developed by a major pharmaceutical company costs at least $4 billion and possibly as much as $11 billion. No matter who you decide to believe, the cost, even at the lowest estimate, is very high and such an investment needs time on the market so that a company can earn a profit and continue the business of developing new drugs.
In the past 30 years since Congress passed the Orphan Drug Act, the program has enabled the development and marketing of nearly 400 drugs and biologics for rare diseases. By comparison, less than 10 therapeutics for rare diseases came to market in the decade before the passage of ODA (between 1973 and 1983). Granted, that's comparing three decades to just one. So consider that in 2011 alone, 10 new drugs were approved by the FDA. Clearly, the Orphan Drug Act has, as intended, spurred development of new drugs that benefit many.
Yet, is it only a success for those who suffer rare diseases? The research and development into rare drugs naturally extends to non-orphan drugs. In general, therapeutics have been moving toward personalized medicine, which is based on genetic information. Since many rare diseases have a genetic component or cause, increased knowledge in this area should progress the cause of a more individual approach to therapeutics.
Finally, there is the issue of repurposing drugs. Many times, a pharmaceutical will create a drug for one purpose and then discover it works even better for another. One example would be colesevelam, which was originally developed to reduce high levels of "bad" cholesterol (LDL) but was then found to improve glycemic control in adults with type 2 diabetes. Possibly, then, some of the orphan drugs in development today might one day treat more common ailments. Such an unintended consequence could benefit many more patients than originally hoped for, and might even surpass the dreams of the scientists at work in their labs.
Published by Medicaldaily.com