Rare Meningitis Outbreak Infects 26 People in 5 States, 4 Dead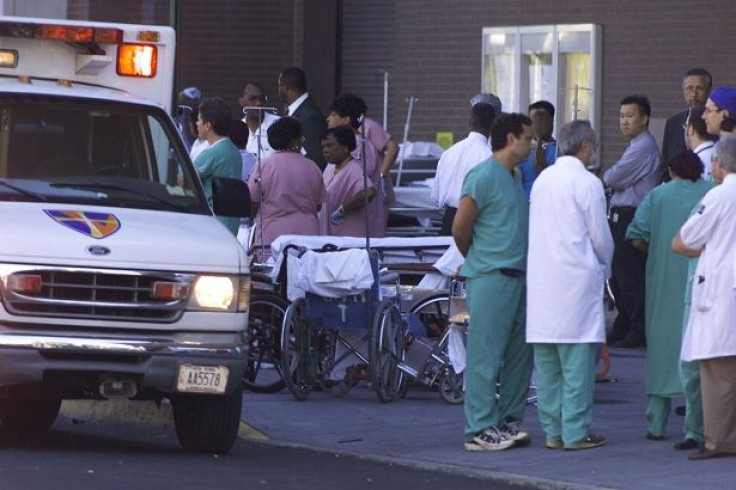 A rare and deadly form of meningitis has infected 26 people in five states in the U.S., The Associated Press reported. About four people have died since the outbreak.
Most patients were infected due to injections they had received for back pain. About 18 people in Tennessee are confirmed to have a meningitis infection of which two have been reported dead. The Tennessee Health Department had earlier reported that people who were treated at the Saint Thomas Outpatient Neurosurgery Center and were given lumbar epidural injections between July 30 and September 20, 2012 have been notified.
The other states that have had the meningitis outbreak are North Carolina (one case, no deaths), Florida (two cases), Virginia (three cases) and Maryland (two cases), the Centers for Disease Control and Prevention reported. Two people have died from the infection in Virginia and Maryland.
According to reports, the infections occurred due to the steroid injections (methylprednisolone acetate) made by The New England Compounding Center (NECC). Three suspected lots of the injections have already been recalled by the NECC, the CDC reports.
"FDA is working with several state health departments and is still investigating the scope and cause of the outbreak of fungal meningitis," FDA spokeswoman Erica Jefferson said.
According to The Tennessee Health Department, symptoms of meningitis include:
worsening to severe headache
nausea
dizziness and fevers
Other symptoms may include
slurred speech
unsteady gait
urinary retention
The department also said that women receiving epidurals during delivery "have no reason to be concerned about this cluster of cases."
A fungus called Aspergillus fumigates is the reason for the contamination of the injections, said William Schaffner, MD, immediate past president of the National Foundation for Infectious Diseases, WebMD reported.
"These are serious infections. We have only a limited number of antifungal agents. They have efficacy, but are not perfect. Two of our patients already have succumbed. The therapy is not straightforward, and some of these agents have very serious side effects," Schaffner said, as reported by WebMD.
Published by Medicaldaily.com