Rate Of Drug Withdrawal Symptoms In Newborns Has Doubled Over Last 4 Years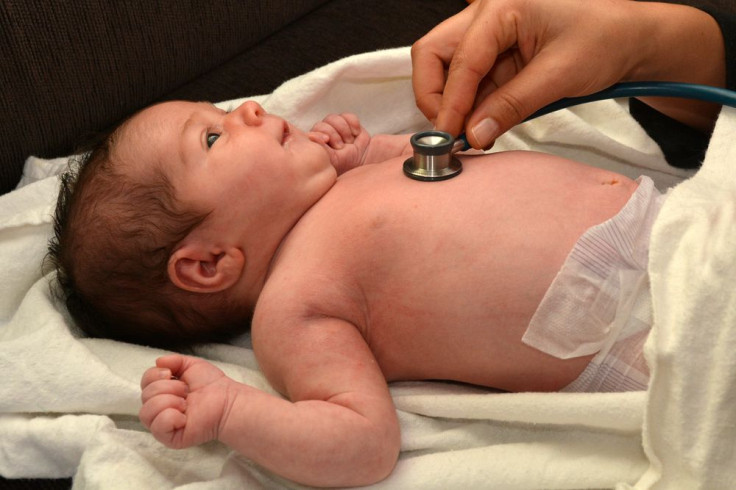 Health care providers wrote 259 million painkiller prescriptions in 2012, meaning every adult in the U.S. had access to a bottle of painkillers. A recent study conducted by researchers from Vanderbilt University has found that the number of infants born with neonatal abstinence syndrome (NAS), also known as drug withdrawal symptoms, has nearly doubled in the past four years in the United States.
"The rise in neonatal abstinence syndrome mirrors the rise we have seen in opioid pain reliever use across the nation," Dr. Stephen Patrick, assistant professor of Pediatrics and Health Policy in the Division of Neonatology with the Monroe Carell Jr. Children's Hospital at Vanderbilt, said in a statement. "Our study finds that communities hardest hit by opioid use and their complications, like overdose death, have the highest rates of the NAS."
Patrick and his colleagues set out to determine if the recent increase of overall opioid use in the U.S. coincided with a rise in infants being born with NAS. Data from 2009 to 2012 was gathered using the Kids' Inpatient Database and the Nationwide Inpatient Sample. Previous research conducted by Patrick revealed that pregnant women are commonly prescribed opioid pain relievers, such as hydrocodone, which clearly increases the odds of their child being born with NAS.
The incidence of NAS in the U.S. jumped from 3.4 births per 1,000 in 2009 to 5.8 births per 1,000 in 2012. Southern states, including Tennessee, Kentucky, Mississippi, and Alabama, accounted for the highest rates of NAS at 16.2 hospital births per 1,000. In addition to the rising number of babies born with NAS, the amount of money needed to treat NAS also skyrocketed. National health care expenditures used to treat infants with NAS rose from $731 million in 2009 to almost $1.5 billion in 2012.
"Too often in our health system we react to problems instead of forging public health solutions," Patrick added. "Imagine if we were able to use the dollars spent to treat NAS on improving public health systems aimed at preventing opioid misuse and improving access to drug treatment for mothers."
According to the March of Dimes, NAS is a group of conditions that newborns develop due to exposure to addictive street or prescription drugs in the womb before birth. Babies that are addicted to these drugs in the wombs end up going through withdrawal after birth. NAS often results in an infant being born with low birthweight, breathing and feeding problems, seizures, and spends more time in the hospital after birth.
"The findings of this study demonstrate that neonatal abstinence syndrome is a growing public health problem in the United States and places a tremendous burden on babies, their families, and the communities in which they live," said Dr. William Cooper, Cornelius Vanderbilt Professor of Pediatrics and Health Policy.
Source: Davis M, Lehman Cm, Cooper W, Patrick S, et al. Increasing incidence and geographic distribution of neonatal abstinence syndrome: United States 2009 to 2012. Journal of Perinatology. 2015.
Published by Medicaldaily.com