'Raw Beauty Project' Turns Handicapped Women Into Models, Shows Beauty Exists In Disability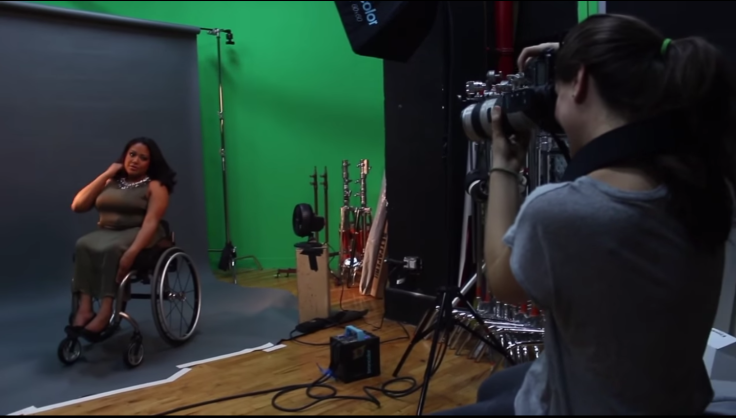 In a new photography project, women with disabilities are showcased as beautiful models unhindered by their wheelchairs. The "Raw Beauty Project" will show 20 women-turned-models who are aiming to prove that even people with disabilities can grace the covers of magazines, being both beautiful and fashionable.
"When you have a devastating injury or disability, you're not often thought of as sensual or pretty because you don't look like the women in the magazines," Wendy Crawford, a 49-year-old paraplegic who has been in a wheelchair since she was struck by a drunk driver at age 19, told the New York Daily News. "We want to challenge that unrealistic standard and say that beauty is in confidence, strength and uniqueness and that it can come in every shape, color, size and age."
Some twenty women have been profiled and photographed for the idea. The website describes the project as "an innovative visual arts project designed to inspire the public to create new perceptions, transform stereotypes and breakthrough personal obstacles by expanding awareness of women with physical challenges." Along with photographs, the website provides the models' biographies and explanations of their disorders. Many suffer from accidents or genetic disorders that left them wheelchair-bound for most of their lives.
Kitty Lunn, for example, was a professional ballet dancer before she slipped on ice and fell down a flight of stairs, breaking her back. She had to spend three years in the hospital as a paraplegic, and has been in a wheelchair ever since. But she, like many of these women, didn't allow the major setback to stop her from finding joy and happiness in her life — as well as a chance for her to dance again. "I was unable to walk but still deep inside wanting to dance," Lunn wrote. "It wasn't until my husband asked what was stopping me that I realized it was only fear — that's when I decided I WAS going to dance again… What happened to me was an accident…this is a choice. I had to learn to know my place, and go out and take my place, so I could learn to dance in the body I have, in order to lead the life I was born to live."
Published by Medicaldaily.com