Raw Milk Consumption Leads To Bacterial Outbreaks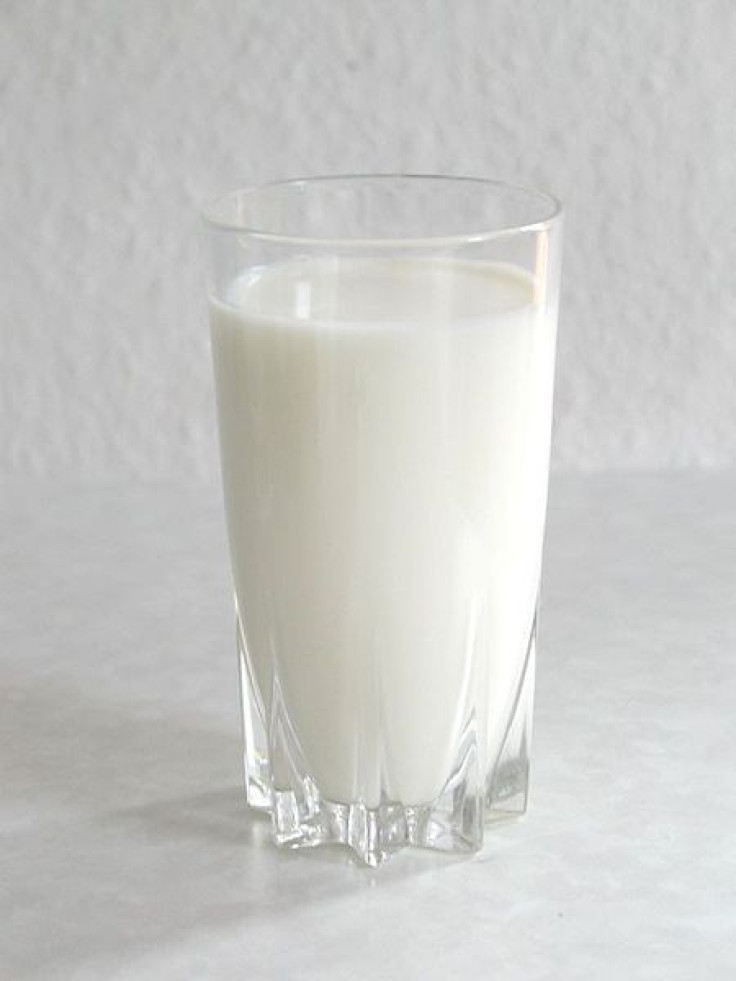 Even with rigorous oversight in place, 148 people were sickened by a Campylobacter jejuni outbreak in January 2012, linked to raw milk sold by a Pennsylvania dairy farm, according to a new report published in Clinical Infectious Diseases. The outbreak spread to four states, said MyHealthNewsDaily.
After passing all inspections, the Pennsylvania farm had a permit to sell unpasteurized milk, and tested for E. coli bacteria, the report found. MyHealthNewsDaily said that initially, the only problems inspectors found were classified as "minimal": employees were capping bottles by hand because of a broken mechanical milk bottle capper, and the water used to clean equipment was about 50 degrees too cold. The problem, the report's authors concluded, is that unpasteurized foods are risky to ingest, even under the best circumstances.
"Raw milk is riskier than most foods," Douglas Powell, food safety professor at Kansas State University, told MyHealthNewsDaily. "Fecal matter just ends up in the milk - it's not like you can see it. No inspectors can see it - this isn't CSI, where the bacteria just magically line up."
The infected patients ranged in age from two to 74 years old, reported MyHealthNewsDaily. The dairy farm immediately suspended raw milk sales when the outbreak was discovered.

The report recommended that state officials institute more rigorous regulations, like monthly pathogen testing for any dairy selling unpasteurized products, but added that the only way to be sure consumers don't get sick is to completely avoid such products in the first place.
More recently, the Alaska Section of Epidemiology (SOE) released a report on a Campylobacter coli outbreak in Alaska in January and February of 2013, linked to a farm's cow-share program on the Kenai Peninsula. Thirty one cases were confirmed in that outbreak, with patients ranging from seven months to 72 years of age.
"This large outbreak of C. coli infection on the Kenai Peninsula was caused by consumption of Farm A raw milk," the SOE report found. "While this outbreak appears to be over, additional campylobacteriosis cases could still be identified at any time as Campylobacter species were identified from Farm A manure during the environmental investigation." The outbreak is an "unfortunate reminder" that raw milk consumption is inherently risky, the report added, "and underscores the importance of pasteurization."
Published by Medicaldaily.com