Raz B In Coma: Former B2K Singer On Life Support After Club Brawl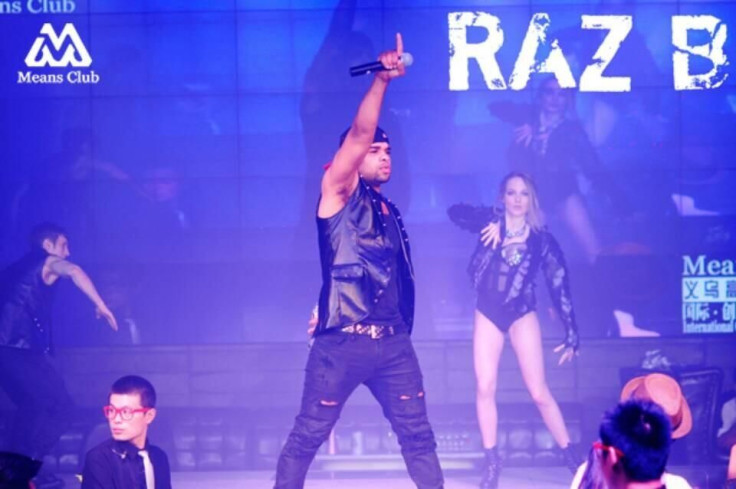 Raz-B, former member of the boy band B2K, is reportedly on life support after being hit with a glass bottle during a brawl in China. The singer went in for a minor operation to repair his injured lip after the fight and didn't wake up the next day.
Raz has been living in China for three years. The 28-year-old, who was born DeMario Thornton, performed at a club in Zhejiang on Thursday. According to TMZ, Raz was "smashed in the face with a glass bottle while trying to break up a fight." Shortly after the incident, Raz spoke to TMZ about the injuries he sustained.
"I have a f**king hole in my lip. Thank god I made it to the hospital," said Raz.
The singer received stitches on his injured lip on Friday and was sent home. But hours after the procedure, his back-up dancers were unable to wake him from his sleep. That's when they rushed him to the hospital.
"We're told doctors tested for brain activity and determined the situation was dire," wrote TMZ. "Sources say Raz is breathing from a ventilator ... and has been slipping in and out of consciousness."
According to MTV, Raz was also injured in China last year when he fell through a glass door at Shanghai hotel. His nerves were severely damaged in that accident.
As for this incident, Raz's publicist notes the severity of the situation and has asked for prayers from the singers' supporters.
"He is in a coma and needs as many prayers as possible," she said.
UPDATE:
CNN reports that the entire Raz B coma report was a hoax. The singer was involved in a nighclub fight, but his injuries were not life-threatening. The singer's brother, Ricky Romance, may be the source of the misinformation.
"I apologize if I seem like I jumped to conclusions but a coma is a serious situation and it was concerning my brother whom is my best friend as well," said Romance. "I sincerely apologize for the confusion I caused if that is the case."
Published by Medicaldaily.com