Rebecca Ann Sedwick, Bullied 12-Year-Old, Commits Suicide; Are Social Media Apps A Breeding Ground For Cyberbullies?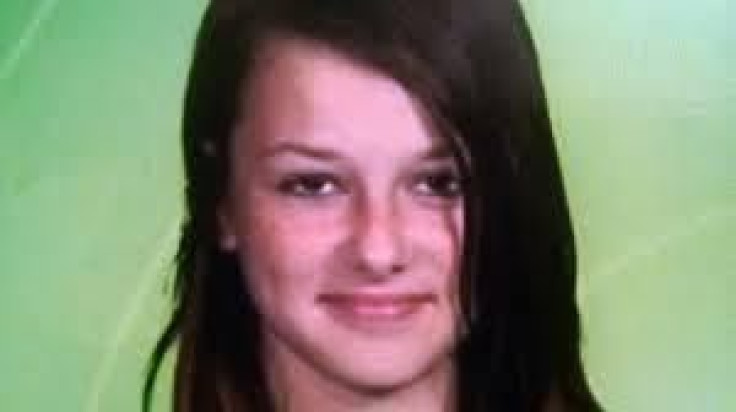 Twelve-year-old Rebecca Ann Sedwick took her own life following nearly two years of constant harassment and cyberbullying from a group of girls that refused to leave her alone. Rebecca's mother, Tricia Norman, said that her complaints to the school fell on deaf ears and that the bullying continued even after her daughter was forced to switch institutions.
"I don't know what I'm doing. I don't know what I'm supposed to do next. I just lost my world," Norman told The Ledger. "My life is just never going to be the same, I'm missing a big part of it, a huge part of it."
Norman said the bullying started at Crystal Lake Elementary School a little over a year ago, which prompted her to pull Rebecca out of the school and transfer her to Lawton Childs Middle Academy. She even took away her daughter's cell phone and monitored her social media accounts.
Rebecca's family felt the change worked out for the better and that she was free from her attackers. Little did they know the group of callous classmates didn't need to be in the same room as Rebecca to torment her.
"Nobody cares about u," "Go die," and "I hate u" were just some of the mean-spirited comments left on Rebecca's Facebook page. Her confidence was clearly diminished, as Rebecca changed her Internet handles to "That Dead Girl." The young girl put on a brave face for her family and made it seem like things were getting better.
"She has been bullied before and people had told her she needed to kill herself," Rebecca's sister Summer Howard told The Ledger. "But we all thought she was fine now. No one had known."
According to the Polk County Sheriff's Office, a bullying complaint was filed with Crystal Lake back in December, but an official investigation was never launched. On Sept. 10, authorities found Rebecca's body at an abandoned cement factory just a half-mile down the road from her house. An official cause of death will not be released until the results of an autopsy and toxicology report are out. However, Norman is positive that suicide from cyberbullying was the only cause of her daughter's death.
"Parents need to pay more attention. I mean, you think, '12 years old, how much trouble can they get into, she's my baby?' But parents need to be aware," she told The Ledger. "I mean, even if your kids are good in school and they seem happy, there still could be something going on. And this is one of those cases where I would rather her be sitting here mad at me because I didn't give her any privacy, than to be gone because I'll never get her back. I'll never get her back."
Around 16 percent of high school students reported being electronically bullied in 2011, according to the Youth Risk Behavior Surveillance Survey. To report or learn about cyberbullying, visit StopBullying.gov.
Published by Medicaldaily.com