Woman Should Start Screening For Breast Cancer At 40, New Guidelines Say
The U.S. Preventive Services Task Force (USPSTF) has issued a new advisory recommending that women should begin receiving regular mammograms starting at the age of 40.
The independent panel of experts previously recommended the screenings should start at age 50, while noting that women in their 40s could talk to their clinicians about getting screened based on their family history and individual needs.
The experts now emphasize that kicking off the screening process early can increase one's chances of detecting any potential issues at an earlier stage, thereby facilitating timely treatment.
The recently-released draft recommendation statement suggests that women arrange regular breast exams and mammogram screenings and perform monthly breast self-examinations.
It also stresses the need for deeper research to best address the disparities faced by Black, Hispanic, Latina, Asian, Pacific Islander, Native American and Alaska Native women. It says that more studies are required to understand how women with dense breasts can potentially benefit from early detection of breast cancer by incorporating breast ultrasound or MRI into their screening process, Healthline reported.
Women are more prone to breast cancer after 40, so it can automatically be assumed that screenings should also start after that age. As per the American Cancer Society's recommendation, women should consider starting annual screenings between ages 40 and 44 but should have yearly mammograms starting at age 45.
"I am pleased with the change in the draft recommendations by the USPSTF to begin mammography for average-risk women at age 40," said Dr. Pamela Berens, obstetrician and gynecologist with McGovern Medical School at UTHealth in Houston, according to Healthline.
The National Comprehensive Cancer Network (NCCN) updated its recommendations last year and said women should undergo breast cancer risk assessment at age 25, and those who are considered to be at average risk of developing breast cancer should begin annual mammograms at age 40. Kang further noted that these guidelines are consistent with the new advisory.
Furthermore, in consideration of the fact that women from different demographics are disproportionately affected by breast cancer, appropriate steps should be taken to ensure that mammograms and regular cancer screenings are accessible to everyone.
(Correction: A previous version of the story incorrectly stated that the recommended age for starting breast cancer screenings has now been lowered from 50 to 40. The new guidelines are just a shift from encouraging women to start screening between the ages of 40 and 50, based on their own individual decision, to recommending that all women start getting screened when they turn 40. The error is regretted.)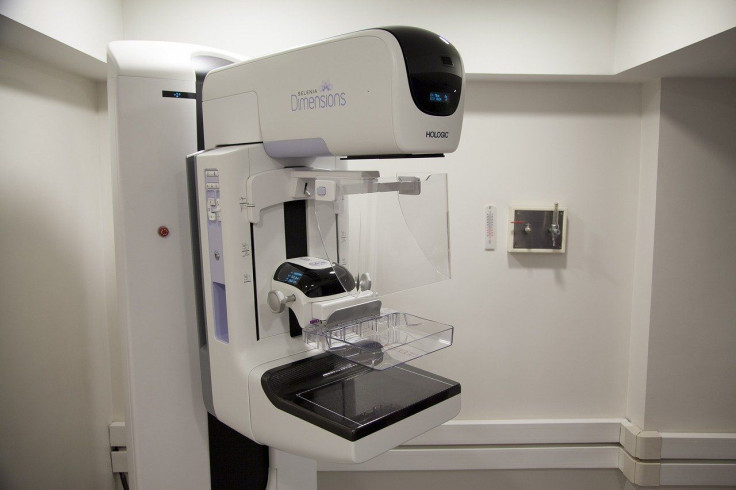 Published by Medicaldaily.com