Recommended STD Testing Received By Less Than Half Of Teen Sexual Assault Victims Who Go To The ER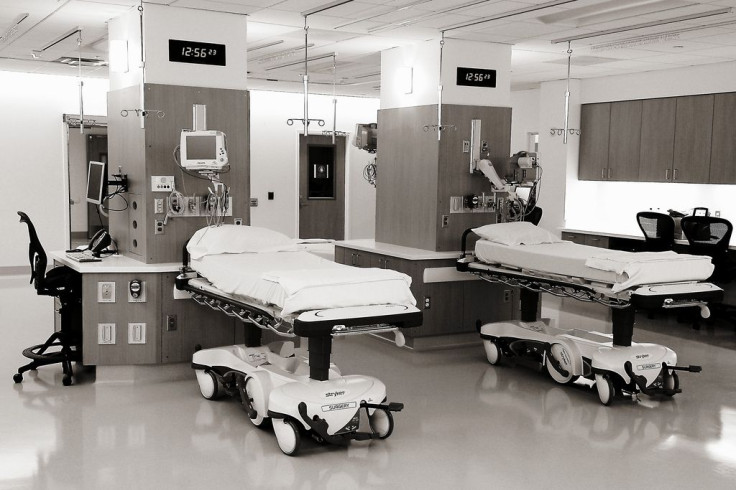 It seems that even in the emergency room, young sexual assault survivors aren't receiving the medical care they deserve.
According to a study published this December in Pediatrics, more than half of teenagers who visit the emergency department (ED) after a sexual assault aren't given testing for sexually transmitted diseases (STDs) like gonorrhea and chlamydia, nor are they given preventative STD medication like antibiotics (prophylaxis). These gaps both fall spectacularly short of the guidelines issued by the Centers for Disease Control and Prevention (CDC), which recommend that all sexual assault survivors, young and old, are given testing and prophylaxis at the first opportune moment of medical evaluation.
"Evaluation and treatment of adolescent sexual assault victims varied widely across pediatric EDs," the authors concluded.
The researchers, led by Dr. Samantha Schilling of the Children's Hospital of Philadelphia, delved into data taken from the Pediatric Hospital Information System, which provides information on the utilization of resources from 45 different children's hospitals. They then narrowed in on 12- to 18-year-olds who were diagnosed with sexual assault at one of 38 emergency departments from 2004 to 2013, ultimately finding 12,687 such cases. Of these, more than nine out of 10 were women, 80 percent were under the age of 16, and nearly 60 percent were black or hispanic.
In total, only 44 percent received testing for gonorrhea, chlamydia, and pregnancy, and 35 percent received prophylaxis and emergency contraception. The rate of testing at different EDs ranged from 6 to 89 percent, and from a whopping 0 to 57 percent for prophylaxis. About the only shining bit of good news was that testing and prevention was more likely in EDs that had a specialized protocol for sexual assault survivors in place, such as available victim support services. After adjusting for other factors, survivors at these EDs were 50 percent more likely to receive prophylaxis than elsewhere.
It should be noted the study's findings are only an indication of whether the survivor in question went through with these options, not whether it was offered in the first place. As noted by the CDC, the experience of STD or pregnancy testing after sexual assault can be retraumatizing for some, so it isn't surprising to see varying rates. On the other hand, a 2007 study of Rhode Island hospitals found that nearly all adult sexual assault survivors who were offered testing and prophylaxis by ED personnel chose to take it, save for HIV prophylaxis. Though the current study didn't measure for it, testing for HIV, along with Hepatitis B and syphilis, is also recommended by the CDC, while HIV prophylaxis is an optional step. While the chances of contracting STDs or becoming pregnant from a singular sexual assault are relatively low, it's obviously and easily preventable with prompt treatment.
Given that EDs with better understanding of how to counsel survivors had better treatment rates, it's fair to say that many EDs aren't doing the best they can to help these already mistreated patients.
Source: Schilling S, Samuels-Kalow M, Gerber J, et al. Testing and treatment after adolescent sexual assault in pediatric emergency departments. Pediatrics.
Published by Medicaldaily.com