Red Bull Sued: $85M Lawsuit Claims Energy Drink Gave Man Fatal Heart Attack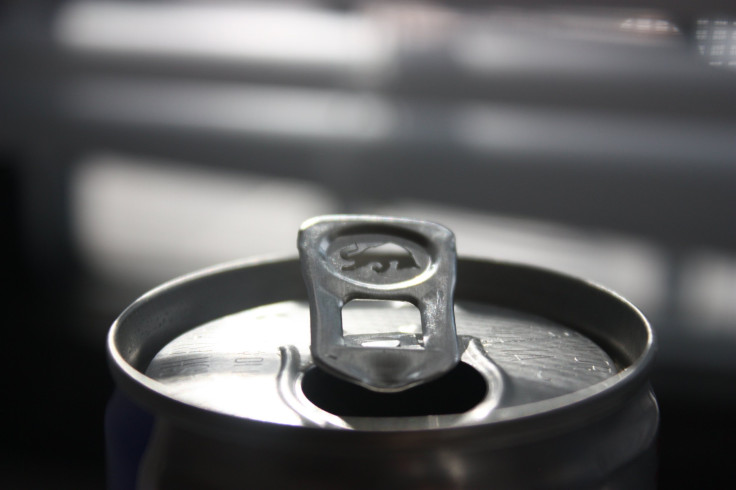 The family of a young Brooklyn man who died of heart failure after drinking Red Bull filed an $85 million lawsuit against the manufacturer Monday.
Cory Terry, 33, collapsed during a basketball game nearly two years ago in New York City shortly after chugging a can of the popular energy drink at a middle school gym. A construction worker with a 13-year-old son, Terry was described by his grandmother, Patricia, as a healthy and active nonsmoker who regularly guzzled Red Bull.
"He drank that stuff all the time," Terry's grandmother told the NY Daily News. "He said it perked him up."
But approximately 45 minutes into a basketball game, Terry suffered a type of heart failure known as idiopathic dilated cardiomyopathy, or DCM, a condition in which the heart becomes enlarged and weakened, unable to pump blood efficiently. However, DCM is the most common type of cardiomyopathy and is most common between the ages of 20 and 60. It may be caused by illnesses, genetics, and even alcoholism.
Analysts say the lawsuit may be the first of its kind against the energy drink manufacturer, which maintains the safety — and efficacy — of its product. Although Red Bull declined to comment on this particular case, a company spokesperson emphasized the product's history during the past quarter-century, noting the sale of 35 billion cans in 165 countries. "Health authorities across the world have concluded that Red Bull Energy Drink is safe to consume," the spokesperson said.
However, the U.S. Food and Drug Administration (FDA) says it's continuing to research the health effects of energy drinks, although investigators have found no evidence Red Bull Energy Drink and competitors pose a safety threat.
Energy drink manufacturers assert their products often contain less caffeine than coffee sold by retailers such as Starbucks, whose caffeine content varies from 75 milligrams in a 12-ounce cappuccino or latte to approximately 250 milligrams in a same-size brewed coffee. By comparison, a 12-ounce serving of Amp energy drink contains 107 milligrams of coffee, higher than the 34-38 milligrams in a same-size serving of Coca-Cola or Pepsi but lower than a Starbucks or Dunkin' Donuts drink. A can of Red Bull Energy Drink contains 116 milligrams of caffeine.
Yet, Red Bull contains "extra stimulants that make it different than a cup of coffee," Ilya Novofastovsky, the Terry family's lawyer, told reporters. "They are more dangerous than what Red Bull lets on."
One of those ingredients, taurine, is a derivative of cysteine, an amino acid found naturally in seafood and other meats. Red Bull and its cohorts typically contain 100-200 milligrams per serving of taurine, a level deemed safe by the European Food Safety Authority, which found no adverse effects in a 2003 study for levels as high as 1,000 milligrams per kilogram of body weight, per day.
As part of a continuing investigation, the FDA last November posted an adverse even report online to track health reports related to energy drinks such as Red Bull. Daniel Fabricant, director of the division of dietary supplement programs, said last year the research would continue. "If we find that something is dangerous to consumers, we'll certainly take action," he said.
The regulator had previously confirmed 18 deaths with a suspected link to energy drinks, with a 2009 study linking 13,000 emergency room visits in the United States to consumption of Red Bull and its competitors.
However, most studies to date on Red Bull have yielded decidedly less serious conclusions, including a small study in May by mechanical engineers at Kanazawa University in Japan, which found that Red Bull consumption may "facilitate more physiologically active, and possibly safer, driving." Another study last May by California State University at San Marcos found no ergonomic benefit to Red Bull consumption among women sprinters — but also no harm.
Published by Medicaldaily.com